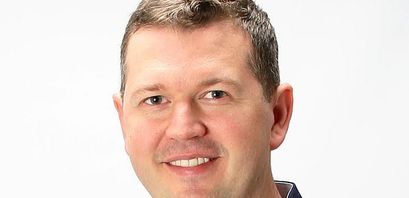 Dash CEO marks 5th anniversary with deep look at the industry

News Desk
Last updated 29th Jun 2022
While things have improved somewhat in the past five years, the cryptocurrency space is still filled with theoretical projects and those targeting extreme niche audiences. That was what Dash Core CEO Ryan Taylor saw when he looked at the industry in 2014 and determined he would do his part to change it.
As the top-15 cryptocurrency celebrates its fifth anniversary, Mr. Taylor shared the pivotal moments in Dash's history and also looked ahead to predict what the markets may bring over the next half-decade.  He also shared his thoughts on the JPM Coin, Dash's role in Venezuela and how America is beginning to fall behind in cryptocurrency innovation.
Origins
"In January 2014 it became apparent to me as I was looking around the space that there were very few projects solving practical issues for users," Mr. Taylor began.
What he did see were plenty of crazy ideas being whipped up by wonks and purists, techies who were passionate about coding. What the industry wasn't doing enough was coming up for air to see if anyone else cared.
"Much was experimental," he added. "The technical side didn't address consumer use cases or needs. In that environment Dash really stood out. Yes, it was technically innovative but it was also solving an issue."
Dash set out to address Bitcoin's privacy shortfalls, Mr. Taylor said. They took a Bitcoin fork and built out the privacy feature, creating a spirit that still guides the project today.
"That initial goal has really carried into the DNA of the project," Mr. Taylor said. "This is not to innovate for innovation's sake. It has to have a meaningful purpose."
The market today
A popular topic with new technologies is how much of a responsibility the industry has to educate the market about why the new way is better. How do you get people to switch behaviors from established brands and practices to, in this case, cryptocurrencies and the blockchain? How do you convince them the new way is actually better?
Perhaps you're looking at it the wrong way, Mr. Taylor replied.
"Dash's response is if you have to educate people you are doing it wrong. It should be intuitive and relevant. There's no education because it is self-evident."
Design a product that works in a way that is familiar to the user. Like PayPal and Venmo. They're popular and simple to use. That's the type of user experience Dash aims to provide.
"Cryptocurrencies should work instantly as far as the end user is concerned," Mr. Taylor explained. "We seek to match or do better than legacy payment systems. That's how you gain market share."
The cryptocurrency industry has failed miserably in promoting use cases to a larger audience. Overall, almost no one owns any and many of those who do heard Bitcoin was rising and bought on the wave. That is not a sustainable growth pattern, Mr. Taylor said. Doubly so when considering the gutting the market took in 2018. 
Early indications are the industry has learned some valuable lessons from the drubbing, Mr. Taylor said. Whereas investors first looked at whose technology was the best or who had the most lines of code, they have since adopted more practical success metrics.
"In the dot com era they first measured by the number of eyeballs," Mr.Taylor said. "It was the wrong metric. How many actual users do they have? Do they solve practical problems?
"By that measure Dash hits above its weight."
For instance, on a typical day Dash can conduct more transactions than coins with larger market caps, Mr. Taylor said.
This isn't the Field of Dreams where you build it and investors will come. Superior technology doesn't always win the day, Mr. Taylor said. That technology must solve real world needs.
"Projects may have great technology, but what's their business plan?" Mr. Taylor asked. "If it's incredible to them, they think people will their way to it.
"That's simply not the case. That's not reality."
Instead you should be finding great ways to get your technology out there. Dash utilizes a proposal system where the network votes on which proposals to fund. They vet it, and with that involvement they have a stake in the projects that get approved, so they help promote them. Block rewards are split between rewards and infrastructure (45 percent each) and a treasury for various business functions (10 percent).
"We get better infrastructure as a result," Mr. Taylor said.
"The Dash network, Mr. Taylor argues, is more secure than others even though a lower percentage of the block reward is allocated toward mining than others. Bug bounties incentivize the community to quickly discover any errors in the code and report them, InstantSend transactions secure transactions using additional security mechanisms, and soon developers will release ChainLocks, which will make the network 51 percent attack proof.
"There are layers beyond buying more hash rate," Mr. Taylor said. "The idea of doing this at the time was very controversial."
Dash in Venezuela
Dash has an important presence in Venezuela, whose financial system is struggling with everything from hyperinflation to unreliable equipment that is running out of zeroes and preventing preventing systems from logging transactions.
"The entire financial infrastructure in place to facilitate transactions is broken," Mr. Taylor said. "Cash is impractical for many use cases."
Bitcoin has its place as a store of value but is impractical for purchases with higher transaction fees, slow processing times and hours of clearance times, Mr.Taylor said. Dash has started to fill that void growing from a few hundred merchants to 2,500 today. That growth has been fueled by local teams on the ground in Venezuela who submit proposals to the network and educate merchants. 
That local influence is also reflected in software solutions that fit the reality, like Dash texting capability on feature phones for a country with lower smartphone penetration. The grassroots efforts are paying off, as Church's Chicken and a popular department store have adopted Dash.
Speaking of Venezuela, Nicolas Maduro has discussed a petro token for oil sales. Two years ago I was in Hong Kong for a blockchain conference and to a one, every delegate I spoke to from China said Beijing is so hard on crypto because they are creating their own. Will we soon see nations developing their own cryptocurrencies?
"It is worth noting that the currency they are copying was Dash," Mr. Taylor said of Venezuela's efforts. "It is inevitable they will create a cryptocurrency that is a digitization of the dollar. It's the next natural evolution."
Regulation
Fintech is moving way too fast for governments to take the lead on developing anything blockchain related, Mr. Taylor said. If you want to see the future, look to private enterprise.
"The likelihood governments will be the source of innovation of money in the future is pretty low. Money is whatever society says it is at the end of the day. In the past it's been shells and strips of leather.
"Money is one of the last obvious digitizations."
Mr. Taylor doesn't envision a future where one government-issued cryptocurrency  meets a society's needs, because a single cryptocurrency cannot meet every need of that society's many publics. It cannot be both the most private and fastest, nor the best at micro- and large transactions. Expect many cryptocurrencies to compete in the marketplace based on their various strengths and weaknesses.
The JPM Coin
I spoke with Mr. Taylor the day after Jamie Dimon unveiled the JPM Coin, the first "cryptocurrency" offered by a major American bank. To be used as a payment settlement mechanism and, in the future, perhaps a cross-border payment and debt issuance mechanism, the JPM Coin isn't going to move the bar on actual cryptocurrencies.
"It's called a cryptocurrency, but it is really a different type of technology," Mr. Taylor explained. "It's permissioned, and closed to the world…on a private ledger. They're using ledger technology and cryptography to facilitate transactions.
"It's very interesting Jamie Dimon criticized Bitcoin as a fraud. His bank is deploying the very type of technology he considered a fraud."
Is the United States falling behind in the crypto race?
Governments have been mostly caught by surprise by the cyrptocurrency revolution, Mr. Taylor said. They are used to fintech innovation coming from the banks, which move at a slightly different speed than today's innovators. 
And those innovators have set the pace and most governments, including the United States, are struggling to catch up.
"They have been slow to react to what has happened, and they still seem quite reluctant to issue guidance to the market," Mr. Taylor said. "And that guidance is desperately needed.
"They need to update what a security is and is not. The Howie Test is insufficient at this point."
Overall adoption is being held up by the regulatory dithering, so begin simply by providing guidance on the agreed upon aspects of the technology, Mr. Taylor said. That will help nudge financial institutions wary of getting involved without such clarity. Then simplify tax reporting requirements.
But the responsibility does not solely lie with government, Mr. Taylor said. The cryptocurrency industry needs to be much better at proactive government engagement.
Fail to heed this warning at your peril, as other areas of the world are moving ahead in the adoption of cryptocurrency policy and it's already having an effect, Mr. Taylor said. Some companies have already left the United States for more amenable jurisdictions.
"There is a tremendous economic opportunity here that is being squandered and being captured outside of the United States," Mr. Taylor said.