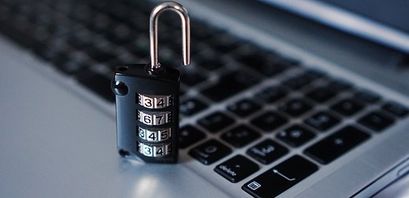 Tips on protecting yourself while investing online
Cybersecurity is something we all need to be concerned about today. This is especially the case for those who handle a lot of money online, and investors certainly fall into this category. So, with that being said, read on to discover some of the different things you can do to protect yourself while investing online…
Use two-factor authentication – The first thing you need to do to become a smart investor is make sure you have two-factor authentication switched on for all of your online accounts. For those who are unaware, this means that you will use a password alongside another security measure to get into your account. This could be anything from your fingerprint to getting a code sent to your mobile phone for you to input.
Change passwords regularly – You need to have a different password for every account, and you need to change them regularly. The last thing you want is to lose your cash because you have made a rookie mistake by having a password that is simple to guess, like '123456' or 'qwerty.' This would be a tough pill to swallow, right?
Be mindful of any third parties you team up with – You also need to be mindful when it comes to investing through a third party. This is the case irrespective of whether you are investing in the best commercial property funds, bonds, shares, cryptocurrencies, or anything else. After all, if the company in question does not have an effective cybersecurity framework in place, you could be at risk if they are breached.
Use a VPN – Another strategy you can use to protect yourself online when investing is to use a VPN. A VPN is beneficial because it will mask your IP address. You can make it appear like you are anywhere in the world, which gives you an extra layer of security. Not only this but a VPN benefits you by enabling you to visit sites you may not be able to in your current country, which can help with certain investments.
Update your software regularly – Last but not least, it is likely that you use investing software to aid you, and so you need to make sure you update this regularly. The same applies for any other type of software you use, be it accounting software, tracking software, or anything else. This is important because cybercriminals often tend to breach out-of-date software, and so you are putting yourself at a huge risk if you don't update whenever prompted.
As you can see, there are a number of different steps you can take in order to make sure that you are protecting yourself whenever you invest your money online. If you follow the tips that have been mentioned above, you can go a very long way to making sure that you don't end up losing any of your investment pool due to a data attack.