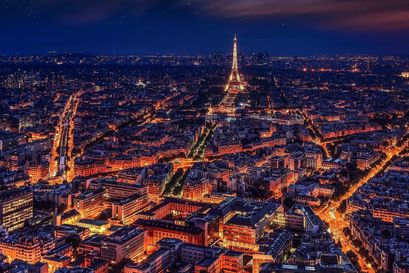 New French legislation brings digital asset clarity: Industry insiders

News Desk
Last updated 31st Jan 2023
The French parliament recently passed PACTE, an action plan for helping more companies to innovate through better funding availability. The regulation includes recommended spending of  €500 million over three years to develop a national blockchain infrastructure.
What does the industry think of these developments? A pair of insiders share their thoughts.
Karim Sabba, cofounder of Paris Blockchain Week and Woorton:
"In order to reach mainstream adoption, France must foster a thriving business ecosystem in the digital assets industry, and emerging companies need to offer consumers easy-to-use products and services. The passing of PACTE nourishes the creation and development of such businesses. In most jurisdictions, digital asset businesses face enormous challenges in both setting up and operating their businesses. Anything from opening a bank account, to knowing what regulations to comply with, can become insurmountable obstacles. 
"Additionally, ICO regulation is an area which is notorious for ambiguity. PACTE has established clear guidelines for businesses wishing to fundraise via public token offerings, and businesses wishing to conduct an ICO can now be assured that their fundraising is licensed by the French Financial Markets Authority (AMF). By doing so, the PACTE law will help legitimize the quality of these ICOs. Overall, PACTE will positively impact the attractiveness of France as a jurisdiction for digital asset businesses which, in turn, will serve to drive forward the adoption of digital assets amongst consumers." 
Jennifer d'Hoir, senior advisor at Gide255 (and partner of Paris Blockchain Week):
"PACTE establishes a regulatory framework for the crypto economy that is both attractive and comprehensive — attractive because it strikes a balance between flexibility and credible rules to facilitate the interaction of this new economy with incumbent players, such as banks and institutional investors. It is also comprehensive because it addresses the entire crypto ecosystem based on the conviction that regulating both the primary and secondary markets of utility tokens is key in ensuring the efficiency of the future regime.
"This reform brings legal certainty to a community of new players who need to build trust within what has been an unregulated environment thus far. It aims to sort the wheat from the chaff and to foster innovation in France. Obtaining a visa for the issuance of tokens from the French Financial Markets Authority (AMF) should increase the ability of crypto players to develop partnerships with incumbents, such as banks, and to help prepare them for upcoming rules or regulatory adjustments that might stem from the EU in the short-to-medium term.
"Considering the importance of clarity and predictability in regulation, and the marketing power of a regulatory label for the sale of innovative financial instruments, this reform meets both customers' and issuers' expectations."