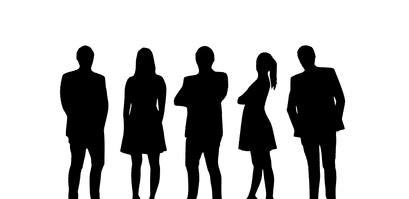 Appearances matter: Practical ways to 'Big Up' your small business image

News Desk
Last updated 5th Aug 2022
It's not easy being a small business owner. Not only do you have to deal with the threat of the bigger businesses threatening to take away your share of the customer pie, but there are also the many smaller businesses near you trying to gain a foothold.
It's a battle for survival, and the chances of failure are high. According to the statistics gathered by the SBA, around 80% of small businesses survive past the first year, but then the number takes a steep decline. Only half of these businesses make it past the five-year mark, and roughly one in three manage to live and tell the tale after ten years. It's a sobering reminder to any of us trying to make a living through businesses we have started ourselves.
Of course, there are a number of ways to improve your chances. You can make a concerted effort with your offline and online marketing to ensure word gets out about your business. You can retain customers through loyalty programs and good customer service. And you can plan effectively, managing your finances to ensure you reach the goals you set out to achieve at the beginning of your term in business. With hope, you might just make it.
Another way to increase your survivability rating is to focus on your business image. Many businesses fail because they don't have the credibility of online Goliaths such as Amazon and eBay, as well as those other brands who have established reputations. These companies have the money and the know-how to keep going, as well as the brand recognition favored by many. As a result, your image might suffer, as you probably won't have the resources to compete. Especially if you're working from your bedroom or basement at home, you might only pale into insignificance when compared to those business behemoths who have the power to beat you.
However, all hope isn't lost. While it's not quite a David vs. Goliath tale – you might not have the strength to outwit and topple the bigger boys in business at the moment – there is no need to let them trample all over you. If you can 'big up your image,' you can still appear professional and more credible in business, and that might help you compete successfully. And while you might not match them for sales, at the very least, making your brand appear bigger will help you take on those smaller companies who are desperately trying to outsmart you in a bid to avoid failure themselves.
Here then, are some of the ways you can 'big up' your small business image. And after reading, remember. Even the largest companies in businesses started small, so if you can gain traction through the ideas suggested in this article, you might be able to grow and even topple those online behemoths who currently have the market share advantage.
#1: Build a decent website
If you want to appear professional, you need to take care of the website you use for your business. If you spend little time on the design or the functionality of your site, then you aren't going to attract many customers. This study covers the mistakes many small business owners make with their websites, so make every effort to avoid them to ensure you don't lose custom. And If you don't have the know-how to build or improve your own site, it's in your best interests to pay a website designer to give it a professional look, in both feel and design. Consider paying an experienced freelance writer or editor to create copy for your site too, including your blog, as while fancy pictures and designs can grab your customer's attention, there is still power in the written word to engage the attention of others.
With a good looking website, you can proudly display your work and the products or services you sell. And you can include customer testimonials whose (hopefully) glowing words will be reflected by your professional looking website.
#2: Work on your logo and slogan
When it comes to building a recognizable brand, your logo and slogan matter. All the big companies have them, and if we mention such brands as Coca Cola, Niké, and McDonald's to you, there is probably no need for us to tell you what their logos or slogans are. Chances are, they will already be imprinted in your mind. And so it is with the millions of customers who use their services on a daily basis.
So, consider the logo and slogan you use for your business. Use one of the best logo makers to create a picture that fits your brand, and then use a slogan generator to come up with a catchy saying. It's then your job to include these on your marketing materials, including your website, business cards, and journal ads, as well as using the power of radio and television to send the word out further.
No matter how small your business is, the more people hear about and recognize the brand you have created, the larger your business will seem.
#3: Invest in a professional business address and telephone number
Your brand image and online presence may have been perfected, but if people realize you are working from your home or garage space, they won't be particularly impressed. However, you don't need to rent expensive office space to gain credibility. Instead, pay for a professional business address, which can be used for your marketing purposes, business mail, and if it's local to you, your business meetings too. Then consider paying for a vanity phone number, which will offer more credibility than your home phone number, and will give you the scope to create a national presence.
You can also utilize virtual postal delivery to have PostScan Mail scan and digitally deliver mail for you.
So, no matter where your business is based, you can convince people that your operation is larger than it actually is with a business address that doesn't include your street and house number, and a phone number that doesn't use your local dialling code. For all your customers and clients know, you could be a high-flying businessman working from an expensive office block, and not from the confines of your own bedroom.

#4: Become a thought leader in your chosen field

A 'thought leader' is an individual who is recognized as an expert in their field. So, if you know you have a level of expertise within your industry, don't keep it to yourself. To 'big yourself up,' get your name out there, and share your knowledge online and off. You could publish articles, for example, using your website or other industry sites to share your knowledge. You might also speak at conferences and other industry forums. Contact your local media stations too, and offer your expert opinion on any topic that is trending within your area of the business world. Your business might be small, but by putting yourself out into the public arena, you can boost both your reputation as a thought leader and your business brand.

#5: Hire a virtual assistant

Especially if you work alone, your credibility is reduced every time you answer the phone or undertake tedious administrative duties. Bigger business owners have secretaries and a full-time staff of people to do these jobs for them, so your lowly image will become obvious once customers and clients catch on to the limits of your operation. However, by hiring a virtual assistant, you will have somebody to both answer the phone on your behalf and take on the bulk of your chores. The only thing they won't be able to do, considering the fact that virtual assistants work remotely, is make you a cup of coffee!

Not only will a virtual assistant make your business appear larger and more professional, but you will also have the time to work on developing your business, without those tiresome chores getting in the way of your productivity. In theory then, you will have a better chance to focus on the other points within this short list.

#6: Develop and maintain your social media presence

As a business owner, you need to be where the people are, and unsurprisingly, this is on social media. Social media offers many benefits to your business, including the scope to generate leads, increase your website traffic, market your business, and partner with other industry leaders. In terms of improving your image then, the use of social media is a no-brainer. But to be truly effective, you need to maintain your presence. One post or tweet a week won't cut it, as to build your brand, you need to continually push yourself into the public consciousness. The bigger businesses do it, and so must you, although if your time is limited, you could refer back to our last point, and pay your virtual assistant to do it for you.

Finally

In business, appearances matter, so to ensure your survivability in business, you need to build your brand and professionalize your image. Only then will you have the power to take on the big boys and thrive in your local community.

Our ideas are just the start, so continue your research by looking online and speaking to established business professionals who may be able to help you push your business further. Let us know too, if you have any further ideas that may help our readers.

Thanks for reading.