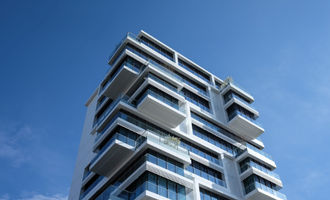 Three hidden insights you need to know about buying real estate with cryptocurrency

News Desk
Last updated 12th Apr 2022
There are signs the cryptocurrency market is thawing. Bitcoin has passed the price resistance point of $4,000 (at the time of this writing Bitcoin is trading at +$5,000 per coin) and there are signs that the crypto-winter which held a tight grip on prices, may soon be over. And while we're not in the clear just yet, there are very interesting developments that are heating up the market when it comes to purchasing real estate with cryptocurrency.
One of the most notable movements in the space comes from the Australian real estate market. As of early March 2019, one of Australia's largest luxury real estate brokerages announced that it would be accepting cryptocurrency for bids on their latest property for sale – a huge step forward in the industry.
Here's what it could mean for California based cryptocurrency holders looking to purchase real estate, and real estate brokers alike.
Opening Cross Border Investments
According to Greg Costello, owner of the Australia real estate property for bid, the auction has attracted real estate investors from across the globe. Investors from China, Canada, Australia and the US have all expressed an interest in participating in the bid, signifying a new "borderless" investment potential.
As new home buyers and brokers know, buying a real estate investment requires a substantial amount of work. The way things are currently done is tedious, painfully slow, and requires a number of intermediaries to facilitate any transaction. Factor in cross border communications, regulations and processes – and you have an unbelievable amount of complication.
What the initial interest in the Australian market signifies, however – is the global potential for cross border real estate investment, sans hassle, but with added competition from investors around the globe.
As more real-world applications of cryptocurrency-to-real-estate purchases happen, we will likely see a greater interest in the already hot Californian market, as global investors look for real-estate purchases in the US.
Understanding Tax Implications
While cryptocurrency does allow easy cross-border payments, investors looking to leverage cryptocurrency to purchase a property must be mindful of the tax implications of the city they're looking to invest in.
Have huge gains in the next bull-run and want to purchase a property using Bitcoin?
Paying in cryptocurrency will likely result in you having to pay taxes on any cryptocurrency gains that you've made. And while the tax implications will vary from country to country, in California and the US, the IRS considers cryptocurrency a property in and of itself. Using it to purchase another asset is a taxable event.
While tax details go beyond the scope of this article (there are a number of factors affecting the amount of tax US citizens will pay) – every cryptocurrency holder looking to purchase real estate with crypto will need to understand the tax implications of doing so.
Mitigating Volatility a Must
As we've seen with any market – prices can quickly move up or down. This is especially true when it comes to cryptocurrency, meaning that contractually both the buyer and seller should mitigate the volatility.
As an example. Imagine yourself as a seller. What happens if you list your property in Bitcoin, and then the price of Bitcoin drops by 50 per cent?
Or, imagine yourself as a buyer. what happens if you commit to a purchase of a property with a certain amount of Bitcoin, and then the price skyrockets 200%?
While this may not be a consideration for fiat purchases, mitigating the volatility contractually for cryptocurrency-to-real-estate purchases, on both ends of the table, is the only way to protect yourself in the case of price volatility.
Building in price-lock-in into contracts will be something that will need to be negotiated by both parties – but will be essential for the market.
Crypto-Friendly Escrow Storage
As any cryptocurrency investor knows, exchanges, unfortunately, get hacked all the time. This often results in millions of dollars of assets being lost or stolen. Thus when it comes to cryptocurrency based real estate purchases, buyers are going to have to seek out crypto-friendly escrow services that understand and maintain best practices.
Unfortunately, not all are.
Because there are no 'standards' when it comes to cryptocurrency storage, you'll have to ensure your escrow agent is leveraging best practices.
Hardware wallets or cold-storage wallets, multi-sig authentication and backups are just some of the standards that any crypto-friendly escrow should know and follow. Unlike fiat – which may be ensured by your bank, safe operations with cryptocurrency will be the responsibility of the cryptocurrency owner and escrow agent.
Acceptance and Credibility Moving Forward
The Australian bid process for luxury real estate is another move forward in acceptance and credibility. We've already seen real estate purchase happen in the US with Bitcoin, but they're still few and far between.
As governments open up the possibility of accepting cryptocurrency as a viable means of purchasing real estate we will see this trend spark in innovative cities around the globe.
Factor in the regulatory changes that are starting to emerge, and we will likely see more and more transactions take place.
As it so happens California contains many of these innovative cities – and thus will likely represent a fantastic opportunity for cryptocurrency-to-real-estate purchases moving forward.