Cryptocurrency, if its potential is to be ever maximized, will be about much more than commonly used currencies with libertarian origins. Its history will include tales of extremely bright, socially minded entrepreneurs using the technology to improve the lives of those in need.
One such story is being written by the team at Moeda, a company providing access to financing and technical support for businesses through its Moeda Seed Program. The assistance adheres to the United Nations' Sustainable Development Goals, so it provides projects to contributors seeking a more just world.
Cofounder Isa Yu said she dove into the cryptocurrency space upon gradating from Penn State with a degree in mathematics in 2013. For the next three years she learned more about the technology.
In 2016 Ms. Yu was part of a group that won a hackathon focusing on how to deploy blockchain technology to help grow impact investing. That hackathon was hosted by Moeda's eventual CEO Taynaah Reis.
"From our experience in the cryptocurrency space, this is a great use of this technology to provide international development without borders," Ms. Yu said.
Things moved quickly after the hackathon, Ms. Yu said. The concept grew into Moeda, which in August of 2017 raised $20 million worth of bitcoin and ethereum. Ms. Reis, whose family has well-established connections in Brazil, joined a special commission or regulating virtual currencies in the country, and the Brazilian Central Bank acknowledged Moeda's business model on national television. In October 2017 they financed their first farming production.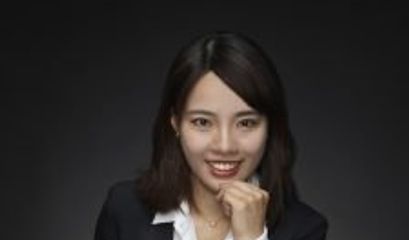 One key benefit blockchain technology provides people in emerging markets is the ability to develop a digital identity, Ms. Yu said. That allows people to more easily establish their credentials which in turn allows them to apply for credit to start a business.
"Our priority in building a digital identity for people is to help them build a record so they can apply for loans," Ms. Yu said.
Distributed ledger technology deters hackers who can no longer penetrate centralized data storage silos, Ms. Yu said. After a self-sovereign identity has been established, its owner can then decide with whom they will share their information.
Moeda promotes its services through service agencies, unions and corporations interested in community development, Ms. Yu said. Those stakeholders then promote it to small scale entrepreneurs and help select suitable participants for the program. Investors are from the cryptocurrency community.
"We have supporters from everywhere in the world and they understand how cryptocurrency works," Ms. Yu said. "It didn't take long to educate them on the importance of supporting projects which change the lives of people on the other side of the world."
A Moeda project currently available to support is Phase 1 of the Women of the Sertao Seed Project, which helps increase agricultural capability in Brazil's hinterland. Moeda works with partner organizations to help improve participant incomes. Another initiative sees Moeda help buy supplies and build sustainability for women working in cooperatives. Future projects include support for dairy collectives, a craft beer producer, and clean water initiatives.
Moeda's mentoring assistance provides important help to small scale entrepreneurs, Ms. Yu said. Staff on the ground work with projects before they are posted to make sure they are running smoothly. They assist entrepreneurs with business planning and other resources. After the project is listed they help them secure and repay loans, develop efficiencies, build distribution channels and increase their company's overall value.
Projects also identify with one or more of the United Nations' 17 Sustainable Development Goals, Ms. Yu said. They include gender equality, no hunger, reduced inequality and decent work and economic growth. Investors can earn up to 10 percent returns in periods ranging from four months to one year.
Mobile phone technology helps improve the Moeda experience at all points, Ms. Yu said. Supporters can download the app and easily contribute and follow the projects they care about. Mobile phone penetration in many emerging markets is greater than one phone per person and displays high user fluency, so entrepreneurs are learning more efficient ways to manage their finances.
"It's user friendly, there's no complicated technical language," Ms. Yu said. "We want the user to be easily able to use it."
Moeda is only at the beginning of their plans, Ms. Yu said. Future goals include development of an e-commerce platform featuring products produced by Moeda-assisted companies.
"It's a chance for supporters to purchase products they are already invested in," Ms. Yu said.