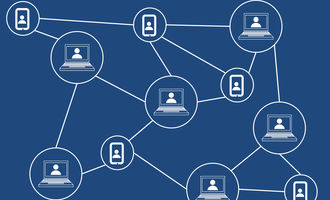 Blockchain technology enterprise use curve maturing - Deloitte survey

Staff Writer
Last updated 5th Aug 2022
The results of a global blockchain survey conducted by Deloitte suggest enterprise companies are giving blockchain technology a much higher priority than in years past.
What do industry insiders think of the results and blockchain's recent movement within industry? Find out below.
Iain Wilson, advisor at NEM Ventures, the venture capital and investments arm of the NEM blockchain ecosystem: 
"Blockchain is 'crossing the chasm' from early adopters to early majority. Increasingly, companies have realized that the current development work across multiple blockchains will ultimately produce robust, scalable, and secure platforms. Attention is now turning to how managers can practically deploy investment in projects that take advantage of the innate benefits of blockchain to create real competitive advantage."
Lone Fønss Schrøder, CEO of Concordium:
"The latest findings from Deloitte indicate that companies are becoming increasingly focused on the specific use cases of blockchain and which business models it might disrupt such as in banking, healthcare, education, or entertainment. This report signals a significant turning point in blockchain's short history and opens the door to the next phase — adoption.
"However, regulatory concerns continue to top the list of barriers preventing blockchain investment by companies. This is a recurring issue for businesses who must ensure that they are complying with regulatory requirements, ranging from ID/KYC verification to simple checks such as VAT numbers or customer age.
"If we are to see the mainstream adoption of blockchain, a structured regulatory framework is needed. Without this, companies will remain reluctant to embrace this emerging technology and expose themselves to the potential risk of unregulated, anonymous blockchain networks and unintended whitewashing issues in relation to token transactions."
Matt Luczynski, CEO and cofounder of Travala.com, a blockchain-based hotel booking platform:
"It is evident from the Deloitte survey that companies seem increasingly less concerned about whether blockchain technology will work and instead are now focusing on the business models it has the potential to disrupt. I believe this signals a true turning point towards mainstream adoption, moving away from an era of speculation and hype. Companies are now finding new and innovative ways to disrupt current models which can provide more value to consumers. As this trend continues, we can hope to see a greater push towards blockchain adoption across a variety of industries.
"Reports such as these are extremely beneficial to the industry as it is crucial that we have a clear understanding of current market sentiments that we can reassess at a later stage, ensuring that we're all strategically moving in the right direction. As the industry matures, the hype will gradually dissipate. In time, we'll continue to see more meaningful use cases in blockchain-enabled products and service with demonstrable value for both enterprises and everyday users alike."
Alessandro Papadopoulos, head of strategic projects at UTRUST, a cryptocurrency payment solution:
"The results of Deloitte's most recent global blockchain survey demonstrate that senior executives from large organizations across the globe are starting to understand the importance and implications of blockchain technology on the sustainability of their business. 
"While implementation costs and regulatory concerns have been flagged as key barriers for institutional adoption, the main takeaway from this survey is a new found corporate understanding about the disruptive potential of blockchain. Most organizations now recognize that this technology has the ability to create new business models and value chains with tangible gains in terms of costs, speed, transparency and scalability."
Matthew Branton, CTO of Neutral, an open financial protocol building a suite of financial products on-chain:
"Deloitte's survey has revealed that fintech continues to be a leading sector in blockchain development — 36 percent of survey respondents see the digital currency use case as an area of focus for their organization or project. Finance needs to be faster, more secure, and digital to meet the needs of the internet generation. The growth of interest in legitimate stablecoins, especially over the past year, is a perfect example of what is to come  —  trustworthy, stable, and online currencies will be essential for the future economy."
Mance Harmon, CEO of Hedera, an enterprise-driven distributed network for the creation of fast, fair, and secure decentralized applications:
"Deloitte's 2019 Global Blockchain Survey highlights the growing interest and openness to blockchain technology in businesses and enterprises, with 53 percent of respondents stating that its incorporation is high on their priorities. The report also underlines that 83 percent of executives are considering how blockchain can best be implemented into the enterprise, focusing on specific use-case solutions.
"This indicates that executives see the value in incorporating DLT into their service offerings, however, some are held back by doubts cast by the cryptocurrency market. Such reports show that enterprise providers should disregard market volatility, focusing rather on the real use cases that DLTs can impact. After all, the increased scalability, speed, cost, and security that DLTs can offer are all important considerations for businesses, and should not be overlooked simply due to crypto market shifts."
Ozan Salih, cofounder and COO of Vo1t, which combines cutting-edge system design with cybersecurity best practices to create a cold-storage vault for digital assets:
"Unlike traditional systems where records are stored by all different entities which can result in delayed settlements and costly reconciliation, blockchain technology provides a single source of truth through its scalable, decentralized peer-to-peer network based on cryptographically secure protocols that enable users to make transactions without the need of a third-party or intermediary. Like any other nascent industry, the blockchain industry needs time to mature along with proven innovations that add value and revolutionize the whole ecosystem."
Pradeep Goel, CEO of Solve.Care, which aims to revolutionize healthcare and other benefit programs globally using blockchain technology:
"With global spending on healthcare exceeding US$8 trillion annually, with this number expected to soar to US$18 trillion by 2040, it comes as little surprise that healthcare was highlighted as one of the sectors diversifying its blockchain initiatives as there is still plenty of room for improvement. Emerging technologies, including blockchain, are set to disrupt the industry by dramatically reducing healthcare administration costs — which amount to well in excess of US$1 trillion per annum — and eliminating duplication, waste, abuse, and fraud. It will also alleviate the burden placed on healthcare providers and enhance the care experience of individuals by delegating authority to the patient and provider, resulting in the decentralized administration of healthcare services.
"Ultimately, blockchain will prove it is worth its salt once companies and businesses are more strategic with their evaluation of the value that can be captured, as opposed to implementing blockchain for blockchain's sake."
Robin Matzke, blockchain lawyer and policy advisor to the German Parliament: 
"The financial industry has been reluctant to greet the disruptive tech with open arms due to regulatory uncertainty — but pockets of the globe such as Jeju, Malta and Liechtenstein have been bolstered by their status as burgeoning blockchain hubs. 
"Other nations have taken notice and have started to see the advantages of the tech and are developing their own regulatory frameworks. 
"Yet, it is becoming clearer that the tokenization of assets is the next logical step in the technological evolution of commerce and finance. 
"This nascent tech creates a myriad of advantages, including lower administrative costs, instant liquidity, accessibility for new types of investors as well as faster 24/7 global tradeability. This paradigm shift towards tokenization, threatens to disrupt many industries and those who are not prepared to risk being left behind."