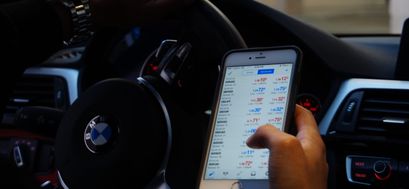 The worst cryptocurrency scams in 2019

News Desk
Last updated 23rd Sep 2022
Cryptocurrency is still trending this year – so much so that you might feel like you want to go out there and get your very own slice of the pie. However, it's important to be aware of the scams out there so that you don't end up losing your hard earned cash. Take a look at the worst cryptocurrency scams in 2019 below:
ICO Fraud in Canada
Two fraudsters named Kevin Hobbs and Lisa Chang are facing civil asset forfeiture in British Columbia. This is all based on the allegation that they defrauded their investors of $30 million. After launching the FUEL token, they told investors that their cryptocurrency would grow substantially in value. However, it turns out that the duo used investor funds to gamble, buy a fancy townhouse, and drive around in SUVs. They're going to need a great criminal defense attorney to get themselves out of this one.
$51 Million Stole in Taiwan
1,000 investors were defrauded of $51 million by several Taiwanese men. The investors were told their investments would grow by 335%, but they actually got 0%. The men will get several years in prison for this Ponzi scheme. The Taiwanese government has introduced amendments to the Money Laundering Control Act and the Terrorism Financing Prevention Act in response to it.
The South Korea Ponzi Scheme
Senior citizens in South Korea lost around $18.7 million after they fell victim to one of the biggest frauds this year. They were promised that the M-token they were purchasing would grow a massive 600% in value, and 56,000 people were scammed in total. The South Korean authorities learned of the scam after they used machine learning algorithms to look for keywords and phrases used by people conducting ponzi schemes.
Mumbai Scammer
Four men have been accused of stealing more than $71 million as part of an ICO scam. They told people that the members of the Dubai royal family supported their project in order to get them to invest, and they greatly inflated the price of their currency.
$114 million Stolen in Europe
The police recently held a sting operation and uncovered criminal organizations working in Bulgaria and the Czech Republic engaged in the illegal operation of binary options and crypto trading platforms. Users of these particular crypto platforms were promised high returns by the European scammers, however, they were defrauded of $114 million.
Avoiding Crypto Fraud
Making yourself well aware of Ponzi schemes, ICO fraud, and other criminal activities will help you to avoid them. The criminals who run these schemes will often offer investors very high yields on their investments, so much so that they seem too much to be true. The people running them will also ask investors to help them get more attention in exchange for high commissions. You must always use your common sense and best judgement when looking for crypto to invest in, as it's so easy to get taken advantage of. If you know somebody who would like to invest in cryptocurrency, it can't help to mention these scams to them either, especially the older generation.