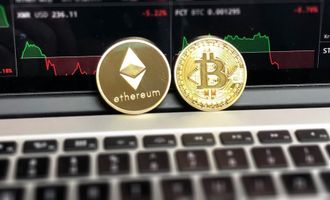 Blockchain brands to invest in sports: New development strategy

Staff Writer
Last updated 12th Apr 2022
Uncertainty is dominating upon the cryptocurrency and blockchain landscape, with the beginning of 2018 marked with the Bitcoin price crash of almost 65% in less than four months, as compared to its all-time high in December 2017. This trend is expected to continue into 2019, forcing both cryptocurrency and blockchain brands alike to seek more efficient ways to increase their customers' loyalty and to attract new audiences.
Always driven by innovation and followed by millions of dedicated supporters, sports have long become a perfect platform for numerous marketing campaigns. The most recent news from Blockchain sector was announced on April 27, when Sun Seven Stars Investment Group unveiled that basketball icon Stephon Marbury was assigned to the position of chairman of the sports blockchain group. The two-time NBA All-Star player's responsibilities would include working on the group's athletic products, branding some of the company's blockchain services and even on-scratch development of platforms for digital assets in sports.
The marketing strategy chosen by the Chinese giant has already been tried and tested in the field more than once and has proven to be capable of delivering an almost immediate return on the investment. Probably, the most vivid example is Lionel Messi, with his collaboration with Sirin Labs announced last December. The company was betting heavily on the market opportunity offered by Spanish La Liga star's legions of fans despite the fact that the vast majority of them may not be even aware of the blockchain revolution. The strategy seemed to work well, followed by the company's crowdsale raising an impressive amount of $100M within its first 24 hours 
Another recent collaboration was with Caroline Wozniacki becoming a global ambassador of blockchain fitness app Lympo. The post-ICO partnership with this year Grand Slam holder was announced on April 19, making her the first female athlete to endorse a blockchain product. This event was followed by an instant increase in the value of the business reaching over $25m, while the price of the LYM skyrocketing by around 50%.
However, not only individual athletes have taken part in recent blockchain companies' marketing campaigns, as several teams have also attracted both pre-ICO and post-sale sponsorship. Arguably, the most notable case here is Arsenal FC's partnership with Cashbet, whose coin sale was scheduled for the second half of the Premier League's season, broadcasted to a truly global audience.
All in all, the concept of attracting new customers among the sports fans proves to work surprisingly well for companies investing in brand ambassadors since the legal restrictions here are minimal, yet offering numerous advertising opportunities, helping to create the required brand image.