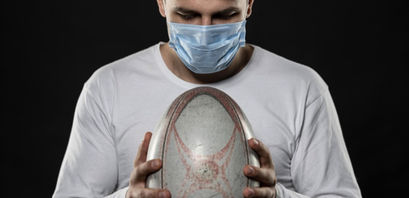 Mphasis carving niche in lucrative commercial payments space

News Desk
Last updated 11th Aug 2022
SVP and global head of payments Andres Ricaurte has only been on the job for a few months but he likes what he sees at Mphasis. A publicly traded IT services firm, Mphasis applies cloud computing and cognitive technologies to provide personalized digital experiences for clients.
Mr. Ricaurte describes his role as driving the adoption ofnew technology to help clients solve old world problems. And those problems arewidespread, with an estimated 85 percent of B2B interactions still paper-based.
There is a strong starting point, as Mr. Ricaurte said his clients see tremendous room for growth in commercial payments just like they have seen in peer-to-peer and consumer payments.
"Things are in the early stages but it's growingexponentially," Mr. Ricaurte began.
It is key to equip customers for today's digital value chain, Mr. Ricaurte explained. On the plus side, much of that value is already within the company in the form of data, but that data is spread out in disparate forms amongst the many different source providers a company interacts with. The challenge becomes harmonizing, then interpreting, that information.
That often involves the modernization of decades-oldinfrastructure, a process not for the faint of heart. Do you automatically lookto the cloud? Are your service providers in the cloud? How do you transformyourself into a digital player to compete with the natively digital upstarts?
Just because data is in the cloud doesn't mean its easilyaccessible, Mr. Ricaurte cautioned. Just like other systems, different cloudsare not automatically able to talk to each other.
"There's no solution, no single source of truth," Mr.Ricaurte noted.
Customers drive the process as they seek to improve bankingrelationships which are not working due to system incompatibility, he added.They see AWS, Microsoft's Azure and Google Cloud and believe the question isn'tif but how to move to the cloud.
"Whomever owns the customer profile owns the customerrelationship," Mr. Ricaurte said.
But where to begin? The process is customer-led, withMphasis facilitating the client's desired outcomes by building the rightcognitive technology and engagement layers.
"Identify customer outcomes, work backwards and repeat," Mr.Ricaurte said.
The focus is on simplifying what are complex processes when you look under the hood, he added. For example a mid-sized to large manufacturing firm may have 14 internal systems and five or six more banking relationships. Mphasis looks at each individual portal, takes the right data sets from them, and reassembles a single source of truth providing one view while showing how to use AI and machine learning to generate desired outcomes and identify value added enhancements.
"Single source of truth" is a phrase Mr. Ricaurte used oftenduring our conversation, and that is because it is vital to providing value. Itharmonizes data, making it easier for decision makers to have a comprehensiveview of the company. That helps even mid-sized business who struggle with thecosts of implementing expensive technology that can also help with suchdecisions. It also supports larger, more creative solutions like cloud-basedpay-as-you-go systems.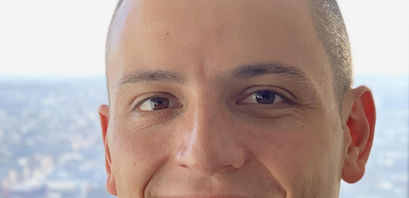 Not all data has the same value, however, so service providerslike Mphasis help companies identify the 20 percent of data points which canreturn 80 percent of the value. For that to happen a typical company may haveto reconcile multiple disconnected banking, accounting, CRM, procurement andforecasting tools.
And remember the goals you established at the beginning of this process. That will help guide your path through the forests of data. If a company wishes to maximize credit card rewards for example, technology can direct certain expenses to credit cards and away from less profitable methods. With customer approvals, email invoicing can be monitored for additional data or to maximize the time before invoices have to be paid.