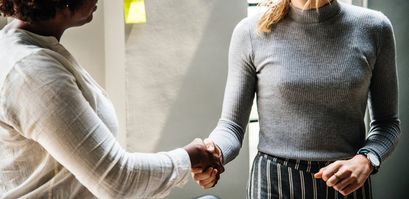 New fintech company meeting business, human needs

Staff Writer
Last updated 12th Apr 2022
A new payments processing company with some unique goals and traits has captured the attention of investors and the marketplace alike.
Park Place Payments launched this week after raising more than $1 million in seed funding, mostly from female investors and people of color.
The company's staffing strategy is also unique in that it establishes a clear path in direct sales for women re-entering the workforce. Combined with new point-of-sale technology, this has Park Place Payments on the success track, its founder and CEO believes.
"Park Place Payments offers real income potential and professional growth for those wanting to reenter the workforce," Samantha Ettus said. "We are also shaking up the stodgy, male-dominated multi-billion-dollar payment processing industry with best-in-class technology and superior, white glove customer service. This seed investment provides us with greater capacity and resources to bring Park Place Payments to women nationwide." 
According to a Center for Talent Innovation study, 90 percent of women who left their jobs to either raise families or for other personal reasons want to reenter the workforce yet face daunting odds. More than 50 percent are unable to ever secure a full-time position again and most fall into stereotypical female direct sales industries like jewelry and makeup, in which they are generally paying to sell products vs. creating capital for themselves. 
Park Place Payment's account executives are guided through a specialized online education program, Park Place Academy, which is designed to have them trained, out in the field working with small businesses, and earning recurring revenue in quick succession. The company has been in beta for the last 12 months, with dozens of account executives working across major U.S. metropolitan markets, and hundreds of businesses on board.  
Ms. Ettus is an entrepreneur and national bestselling author of five books. She has a nationwide network of tens of thousands of women who look to her for career and life advice. She earned her BA and MBA from Harvard.