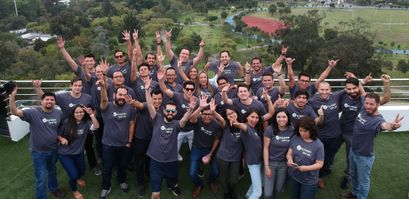 Kushki's modernizing Latin American payments

News Desk
Last updated 12th Apr 2022
The wide differences in the financial systems and regulatory approaches in different countries across Latin America means a startup with the goal of providing effective financial technologies throughout the region needs to employ a nimble approach, Kushki cofounder Aron Schwarzkopf said.
Mr. Schwarzkopf was born and raised in Latin America before moving to the United States to attend college. While based in Austin, TX, he cofounded and served as CEO of Leaf, a mobile POS system which raised more than $30 million and was acquired by Heartland Payments (now Global Payments) in 2014.
Even though he was now based in the United States, Mr. Schwarzkopf kept a close watch on the Latin American tech scene, which was evolving, each country in its own way. While Brazil was developing standardized payment methods, few other countries were, and that was impacting regional growth. Add in the fact banks were slow to invest in digital strategies and there was opportunity.
"We realized there's a big need to standardized payment technology and pipelines," Mr. Schwarzkopf said.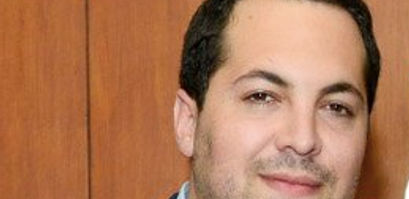 And Kushkiwas born. In 2017 Mr. Schwarzkopf and his team began by choosing two distinctlydifferent countries, Ecuador and Colombia. Both had some banking penetrationbut they differed in how their citizenry preferred to pay for goods and services.
"Themistake people in the USA make in looking at Latin America is in assuming thesame things happen because the cultures are similar," Mr. Schwarzkopf observed."All countries are different from each other."
But there are some emerging regional trends. Mobile and digital penetration rates are similar to those a decade earlier in the United States. People are becoming more comfortable transacting online, and, thanks to exceptional user experiences on sites like Amazon, they are expecting the same from the financial institutions.
"That'sexactly what is happening in Latin America today, 10 years after," Mr.Schwarzkopf said. "There are more cell phones than people."
Any fintech wishing to succeed in such a rapidly evolving environment needs to check a few key boxes and Kushki checks them all, Mr. Schwarzkopf said. Their leadership is well-versed in current financial technologies and trends, but also in Latin American payment trends and preferences. They know both environments which allows them to understand different cultures, wants and even regulatory approaches.
Those environments can widely differ. Since starting with Ecuador and Colombia Kushki has expanded into Chile, Peru and Mexico, and the unique situations they faced mandated separate strategies for each one. Chile has a more formalized regulatory structure but it is coupled with an internet banking penetration rate which is one of Latin America's lowest. Mexicans, with their low trust of banks, and Colombians prefer to initiate online transactions with cash at bodegas and other popular locales while Chileans are more comfortable with debit cards.
Even ridehailing services in some countries must deal with cash, Mr. Schwarzkopfexplained. Because of the strong local preference for cash, riders pay driversin cash and those drivers head to the nearest bodega to essentially makedeposits several times a day.
To makethis work Kushki has developed a strong suite of APIs that can quickly beintegrated into a company's technology stack, Mr. Schwarzkopf said. Thosesolutions address the unique taxation and regulatory needs of each country. Apayment button can connect to a consumer's checking account while producing nochargebacks or fraud.
Such integrations are interesting because they involve both the newest technologies, but they have to function with back-end stacks which have not been seen stateside since the 1990s, Mr. Schwarzkopf said. Younger technologists address the new solutions while more experienced staff work with the older programs they were exposed to early in the careers.
The environmentin much of Latin America provided fertile ground for fintechs, Mr. Schwarzkopfsaid. International banks have a minimal presence in the region. That leavesinstitutions owned by private companies and controlled by family offices. Thesystem was incredibly profitable and fostered few competitors, so mortgages andbusiness loans (on the rare occasion when a lender secured an offer) had highrates attached.
"In LatinAmerica, a small businessperson starting out found it almost impossible to geta credit card," Mr. Schwarzkopf said. "That left a big space for neobanks andonline lenders. Mexico has more than 50 well-funded digital banks."