Will Facebook's Libra create a crypto boom?

News Desk
Last updated 5th Aug 2022
The following is a guest post courtesy of Matt Harrod, VP of Europe for processing.com
Since the creation of Bitcoin in 2009, cryptocurrencies have struggled to gain a foothold in the mainstream financial system and still haven't created the momentum necessary for them to be used for everyday transactions.
Now, with Facebook announcing that it'splanning to enter the market, this may be about to change. With the socialnetwork currently being used by almost 2.5 billion people around the world,could the introduction of Libra make cryptocurrencies more popular than everand enable the technology to become a viable and regularly used payment method?
Going head-to-head with regulations
Before we get ahead of ourselves andsay that Facebook is going to revolutionize the crypto space, we mustunderstand that the social media giant is currently facing a number of hurdles;the tallest and most daunting one being regulatory bodies. It leaves usquestioning whether the tech giant is large enough to jump them all.
Already, Libra is facing oppositionfrom government bodies who are beginning to review legislation surroundingcryptocurrencies. In response to the announcement, they have begun to do theirhomework and find out more about how the technology works and the impact it mayhave on the financial system. Many are developing global policies and card schemelimitations, to ensure that the technology is overseen and regulated by therelevant authorities.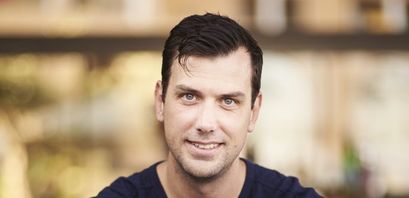 The most obvious example of this isin the US, where a couple of weeks ago, the US House Financial Services Committeegrilled Facebook, while also conducting a hearing into its new cryptocurrency.During the hearing, Facebook's trustworthiness came under scrutiny, with Ohio'ssenator Sherrod Brown stating that the idea of Facebook being trusted withpeoples' bank accounts and the economy as being delusional.
A number of other countries have alsostarted clamping down on regulations surrounding cryptocurrencies. The RoyalBank of India (RBI) has already placed a ban on banks and financialinstitutions from providing cryptocurrency services, however the legitimacy ofits actions has come under question as the decision should have come from alegislature instead of RBI[1]. Despite this, theIndian government has submitted a draft bill to the supreme court that seeks tolegally ban cryptocurrencies[2].
Despite Facebook's announcement beingrather unpopular among politicians, there are some countries that are beginningto explore the benefits of cryptocurrencies, such as Estonia, where the head ofthe Financial Supervision Authority (FSA), Kilvar Kessler, says, "there's nosense in trying to fight cryptocurrencies like Facebook's Libra"[3]. This isn't justbecause Facebook has a habit of regulating itself, instead, he believes thatregulators should learn how the technology works and adapt legislationaccordingly.
There are several reasons why government bodies haven't been too excited about the introduction of cryptocurrencies, including; fear that they might devalue local currencies; worries about a lack of transparency resulting in money laundering; and not understanding how the technology works. However, if Facebook successfully launches its cryptocurrency, governments around the world will have to take notice and begin working with the tech giant.
 How cryptos may make the bigtime
So, let's say that Facebooksuccessfully launches Libra. What will it mean for the crypto industry?
Facebook's Libra may change people'sperception of cryptocurrencies. A major tech company such as Facebook enteringthe market may legitimize the payment method in the eyes of the public. As moreconsumers gravitate towards it, others will soon follow suit and place greatertrust in Libra. This could create a snowball effect, where the public willbecome more willing to replace conventional payment methods with cryptopayments.
What's more, we'll likely see othertech giants wanting in on the action. In response to Facebook's move into theindustry, we could see cryptocurrencies become a key component of apps such asApplePay. This will go a long way toward promoting trust in the paymentmethod. 
All this change will alter thedynamics of the crypto industry itself. We may see mergers and acquisitionsbecome a key component of the market if large tech companies like Apple enterit, as it is likely they will buy existing cryptocurrencies rather than developtheir own. This will be excellent for spurring on innovation in the industry asit will give existing companies the funding necessary for research anddevelopment.
Time will tell
Only time will tell if Libra is thecryptocurrency that sparks the chain reaction needed to create a crypto boom.If it does, regulators are going to need to keep pace with the quickly changingenvironment and growing consumer demand.
For now, all we can do is watch andwait to see how Facebook fairs as it continues to discuss its plans withgovernments around the world. 
References:
[1] https://cio.economictimes.indiatimes.com/news/internet/rbi-has-no-authority-to-ban-cryptocurrencies-iamai/70686321
2 https://news.bitcoin.com/india-introduce-crypto-bill-next-parliament-session-community-responses/
3 https://news.err.ee/963948/fsa-chair-cryptocurrencies-here-to-stay-regulation-inevitable
Matt Harrod, VP of Europe, Processing.com
Matt has almost 15 years' experiencein the payment and Fintech space, working for major European brands, includingLloyds Banking Group, Median and Ingenico. He has a wealth of experience ininternational business development, supporting clients in harnessing the powerof payments to lay the foundations for strong business growth. 
An expert in the gaming sector, Mattoffers considerable insight into the impact of Europe's uncertain politicalclimate on iGaming operators in the region.