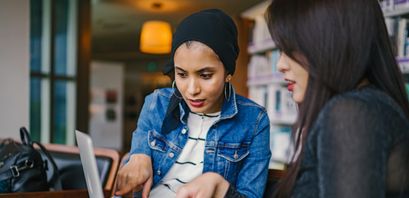 Growing brand awareness as a small business

News Desk
Last updated 5th Aug 2022
As a small business, getting yourself out there and showing off your brand is important to stay relevant and to make yourself a place within the industry you're in. Building your brand can take time, and there's always something you can do to improve it. So with that in mind, here are some tips for growing brand awareness as a small business.
Create Great Content Online
Creating great content online is very important in this day and age because so many of your customers are likely to spend a lot of their time browsing on the internet. Anyone who owns a phone or an electronic device will be using their phone in some cases, more than anything else they do in their daily lives, and that includes working in their job. We take every free moment to check our phones and to see what's going on in other people's lives. As a business, you want to be taking full advantage of providing content where you can and on a regular basis. Whether that's through social media profiles or on your website, it's good to be churning out high-quality content that's going to be engaging and something that your audience is going to enjoy reading. With your website, you can also try to find guest blog opportunities so that there's not so much pressure for you to post so often. Get content from other industry professionals and experts too. 
Reach Out And Collaborate With Others
Collaborations are a great way to build brand awareness because you have the additional advertising and promotion of another company to help. So if you're running certain campaigns or want to push a certain area of your business, then start reaching out to other businesses who can help. When cold-pitching, make sure you've done plenty of research on the company and that you tailor your outreach to the company directly, rather than sending a blanket email. That's not going to get read or at the very least it will, and then they'll realize that it's got no evidence of actual interest in the company. You want to approach a collaboration and to talk about how it can benefit them. What can your brand brings to the table that the other company currently cannot? There is a lot of power that comes with having something that others want, so use that to your full advantage. 
Start Networking
Being able to spread your brand awareness can often start with networking. It's creating those face-to-face opportunities with clients and customers that will help build relationships. You can do this online too through platforms like Linkedin, for example. This is a great place to connect with industry professionals and hopefully to help bring those connections that you need in order to raise the reputation of your company as a whole. Networking can provide a multitude of opportunities, so who knows what could happen for your brand? Get out there and start socializing to meet those in the world that could change your business for the better.
Giveaways And Freebies
As far as we're all concerned, a giveaway or a freebie is a positive thing to have available as a customer. When you're trying to create more traffic or awareness of a brand, offering freebies and giveaway opportunities, can really pull in your audience and get their attention. This guide shares an example of how you might want to provide free marketing materials that have your branding on. Perhaps you can give out these materials at events or perhaps as a loyalty reward for when that customer reaches a number of orders through your company. You want to always look at giving back to your customers and to show that you are a brand that cares about their customers.
Use Outsourcing To Build A Social Following
Outsourcing is used by many businesses to build and grow their business in a variety of ways. One way that you could do that and would benefit the growth of your brand is social media. Social media is something many people have, and to deny your brand the opportunity to get itself out there would be a wrong move. Even if your business isn't that skilled in the social media department, there are plenty of companies out there that can do it all for you, creating campaigns and content and all you have to do is pay them. Of course, discussing with them what it is you require is important, but for the most part, you can just let them go with it on their own.
Have Advertising That's Unique
Advertising is everywhere, and we all consume it in different formats throughout the day, whether it's in the middle of playing our music on Spotify or watching television. A lot of businesses look to make their content stand out when it comes to advertising because there's now so much advertising space out there, that it's hard to stand out. Think outside of the box and how you can create those types of advertisements that will get noticed for hopefully all the right reasons. You want it to create conversation and to be memorable, so get creative with your ideas while sticking true to your brand.
Take Advantage Of All Press Opportunities
Now, as much as negative or bad press can be bad for a company, every press opportunity can be taken advantage of. One minute a brand or individual can be 'cancelled' and then they end up rising back up through the ranks until for many, it gets forgotten about. So take what you can get and try to get the positives out of any press you get, good or bad.
Brand awareness is so important to your business, and as you grow, you want to maintain the same morals and incentives that made the brand in the first place. Don't lose focus on this, no matter how big your company becomes. There's still so much a small business can do to build their brand successfully on a limited budget.