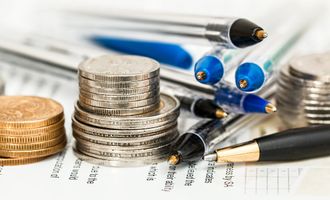 5 types of business loans you can qualify for with a poor credit score

Staff Writer
Last updated 11th Aug 2022
This article was provided through a collaboration with DNB
Credit scores are essential when you want to get a loan. Having poor credit does not mean you have a low business. It may signal you are a beginner who still needs to build a credit history. In this case, most traditional lenders will avoid you. Given the current situation, banks and lenders avoid offering loans to startups or freelancers. No matter what you require a loan for, Plenti can help. With faster and fairer loans than most companies, you can kickstart your business, pay off debt, and balance your finances with a smarter loan. They also refuse SMEs that went through a rough patch as of late. What do you do when you have a less-than-ideal credit score? Do you close up shop? Do not give up hope yet! We found several types of business loans you could access even with a low credit score! Let' see your options this year! 
1. Accounts receivable financing
You may know this funding as invoice factoring. It is an option for businesses with cash flow problems. Accounts receivable financing is an excellent idea for companies with significant sales. If you have unpaid invoices issued to your clients, you could sell them to a third party.
This entity is usually a factoring company or a bank's partner. It will buy your outstanding invoices at a reduced price (70 per cent to 90 per cent of the total value). You receive money up front to cover your expenses. Instead of waiting for your B2B customers to pay, you sell the bills.
The essential advantage of this loan system is that it does not depend on a good credit score. Your customers will pay the factoring company, not you. In this case, the lender does not look at your credit score. It looks at the customers' creditworthiness. If you work with clients with good credit scores, the lender will most likely look past your challenged credit score. 
2. Merchant cash advances
Think about a paycheck advance. A merchant cash advance is similar, but for businesses. In this case, you don't have to prove excellent FICO credit scores. Technically, MCAs are not loans. They are some of the most popular financing solutions. Most of the time, they are instrumental in solving cash flow problems. At the same time, they can provide you with the necessary sum to make investments. The key benefit of MCAs is that you pay as you earn money. You do not need traditional collateral. All that matters is your business potential.
Check out this website to learn that lenders do not consider your credit scores for an MCA. Instead, they evaluate your business experience and plan. You should prove reliable projected sales. If you need a small business loan to help you move forward, the MCA is an answer. Lenders grant them fast, and MCAs are cheaper than traditional loans from banks. 
3. Equipment financing
Some businesses need cash, while others need equipment. If you are in the second category, you might be eligible for equipment financing. Your credit score does not matter here because the lender will have the equipment as collateral. In case you default on your loan, the lender seizes and re-sells your machinery.
While some lenders might require a down payment of 10-20 per cent you could secure up to 100 per cent of the value of the financed equipment. For most businesses needing investments, this type of loan is a great idea. You have access to equipment leasing and buying even with a bad credit score due to the built-in collateral. 
4. Business credit cards
When a company wants to improve cash flow, business credit cards are another solution. You can get one with a low credit score. Nevertheless, you should know you might pay higher annual percentage rates. A business credit card can help you in two ways in the long term. First, they allow you to spend money for emergencies or vital investments. Secondly, you can use them to improve your credit score. If you make full regular payments on your business credit card, your score improves. It is valid for personal credit cards and business ones.
It would help if you kept your credit card open three to five years to build a good credit score. 
Use your business credit card responsibly. It could help you get out of a bad situation. Still, if you are not smart about it, you can get even more debt and financial problems.