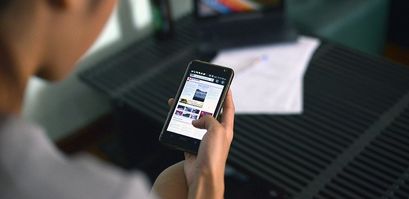 Blockchain platform Telos launches gig economy tool

Staff Writer
Last updated 30th Nov 2022
Telos today alaunced Telos Task, a gig-economy platform built on the Telos blockchain. 
Created by the MydAppr team, Telos Task is a peer-to-peer platform that allows those who need tasks completed (Task Givers) to connect with gig workers (Task Takers) from anywhere in the world. The Telos Task platform allows for the completion of big and small tasks (micro-gigs and macro-gigs), ranging from social media engagements and writing assignments to longer-term content creation, development, graphic design, video production, and more. Telos Task includes technology to ensure that tasks are successfully completed before payment is rendered from funds escrowed into the system. As a result, both Task Givers and Task Takers are incentivized and protected. Task Takers will be automatically compensated within seven days of completing a task, with chargeback protection for both Givers and Takers.
According to a 2019 study by Mastercard, global gig economy transactions are expected to reach $455 billion by 2023, driven by shifts in societal attitudes towards P2P sharing along with improved access to internet and mobile devices in developing countries. This represents a large opportunity for blockchain-based gig platforms, which enable secure, low-fee transactions from anywhere in the world. 
"Telos Task embodies the best developments in the 'Dapp 2.0' blockchain experience where a seamless and intuitive user experience allows anyone to interact with the platform in a transparent and effortless manner, without needing to think about private keys, weird account names or any of the other mass adoption bottlenecks of the first flush of Dapps," said Douglas Horn, Chief Architect of the Telos Blockchain. "This is the real power of high-capacity blockchain. Now anyone can instantly create a free Telos account with an easy to remember name and log into it with no more hassle than logging into Twitter. It's a mass adoption-ready platform that's desperately needed right now as people try to figure out reliable new ways to earn income and perform business tasks in the post-COVID world."
The Telos Task economy runs on the TASK token, which will be used as payment between Task Givers and Task Takers within the Telos Task community. The platform provides smart contract-based protections to both Givers and Takers that work performed will be paid without the ability for bad actors to game the system with fake or low quality work. Future developments will allow the system to leverage the Telos Decide™ governance engine to put the user community in charge of the project direction and trajectory.
Telos Task received initial funding from the Telos Works grant proposal system which allows developers and service providers to propose projects for funding that can be voted on by any Telos community members in a stake-weighted manner. This makes Telos, which has no central company or large token holders (over 4% of supply), one of the most successful decentralized funding providers and decentralized incubators in the blockchain world. Telos Works has provided over $1.7 million USD worth of funding in its two years, almost entirely to small projects, many of them based in developing nations. Past recipients of Telos Works development grants include the WordProof content copyright protection platform that launched from Telos Works and went on to win a €1 million innovation prize. 
"In today's global economic climate, especially in the developing world, there is a vital need to connect people with labor that is easy to find. With a back-end like Telos, there is a built-in system of trust both that these tasks are completed and labor is fairly compensated," said Destiny Marshall Edoki, team lead at Telos Task. 
Telos Task is one of several projects on Telos emerging from African nations. Other Telos-based projects originated in Africa include Sesacash payments platform from Nigeria and Ghana, the eZAR South African Rand Stablecoin, Blaqmarket's ecommerce site, the TeloKanda weather balloon project, and Telos4Africa technology education and charitable service organization.
The Telos network currently supports 10,000 transactions per second (TPS) with zero transaction fees, compared to Ethereum's 14 TPS that has recently seen the return of congestion and record-high transaction (a.k.a. "gas") fees. In addition to increased speed and capacity, Telos has many advantages over other platforms that make it the most advanced blockchain software for building new smart contracts and decentralized applications.
Telos Task will host an "Initial Task Offering" to recruit early users to the platform. To learn more or to sign up, please visit https://telostask.app/.