IOHK announces social impact challenge winners

Staff Writer
Last updated 11th Aug 2022
Leading blockchain engineering company IOHK today announced the winners of the Wyoming Blockchain Stampede's social impact challenge, designed to explore potential use cases for the Cardano blockchain that could mainstream and accelerate the United Nations Sustainable Development Goals (SDGs). The winners' proposals aim to tackle big picture global issues such as opening up finance to the unbanked, reducing waste and making sustainable projects more accountable when it comes to funding.
One major issue which has come to the fore in recent years is the need to achieve financial inclusion for the world's 1.7 billion unbanked people. Liqwid Finance, which scooped first prize, aims to right this wrong. The project focuses primarily on peer-to-peer lending, cutting out the middleman and opening up financial services like credit, loans and savings to everyone, regardless of income or geography. Liqwid Finance's solution will allow for the creation of lending markets or pools using the Cardano blockchain's 'smart contract' functionality. This provides much more security and transparency than offered by the traditional financial system, and aims to make the extortionate payday loans on which so many underprivileged people are forced to rely obsolete. 
"Liqwid Finance is designed to build a better and more sustainable future for all, which is why we feel the project aligns so well with UN's SDGs," representative Dewayne Cameron said. "We look forward to growing and exploring this project further in order to transform the lives of the global unbanked population."
In order to ensure sustainable projects do the most good for the most people possible, it is essential they are managed correctly. This is the foundation of third place winner FundTrack, which proposed an innovative shift in the infrastructure underpinning sustainable projects. 
"Even the best projects can be let down due to poor management," Leonard Delunas said. "Any inaccurate data can lead to misinformed financial and business decisions, which can easily tank an otherwise game-changing project. This is why we created FundTrack. Designed to be immediately transferable into UN SDG-related projects, Fundtrack would add a new level of accountability to the funding process."
FundTrack is designed to combat the inability of organizations to properly track "effort and cost" during projects. While this may just look like a data coordination problem, it can ultimately lead to problems with social coordination, which can cause issues with governance, financial allocation decisions and policy making. FundTrack would allow sustainable development projects to remain on track, and prevent any possible misspending or bad decisions due to faulty data.
The environment was also front-of-mind in the judging process, which led to Wavachain taking the second place prize. The project proposed a sustainable solution to industrial and hazardous waste, outlining a digital marketplace which prevents waste by matching the companies which create it with possible users or recyclers. This is not only more sustainable, but also means that waste could become a source of revenue for companies, who could sell their waste rather than paying to dispose of it.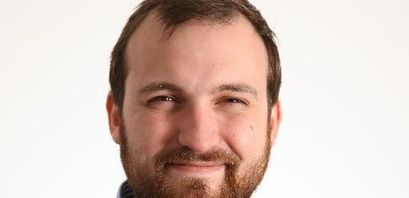 "The corporate waste process has been too inefficient for too long, and with climate change becoming a more urgent priority by the day, this needs to be remedied as soon as possible," Yannick Gendre said. "By simplifying the waste disposal process we hope to make it not just easier, but also profitable for companies to manage their waste in a sustainable way as a secondary raw material source."
"We were genuinely floored by both the number and quality of projects proposed during this challenge which have real potential to change the world for the better," IOHK CEO Charles Hoskinson said. "With support and funding, we truly believe these projects could tackle some of the biggest issues facing the global population. Supporting grassroots innovation like this  is part of the reason we founded IOHK, and we're thrilled to be able to support these ideas on their journey to real-world adoption."