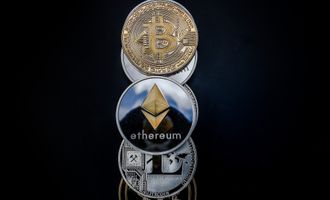 How crypto is bringing banking to Africa

News Desk
Last updated 31st Jan 2023
We live in a world that suffers from a lack of financial inclusivity. Cryptocurrencies may yet become a transformative entity that's widespread and powerful enough to bring banking to over one billion unbanked citizens across the globe – especially in Sub-Saharan Africa. 
Although individuals far and wide suffer from a lack of access to financial services, as much as 63 per cent of Sub-Saharan Africa lives without sufficient banking facilities – amounting to 374 million people. 
(Image: Payments Cards & Mobile)
Without access to banking, it can be difficult for individuals to get access to the sorts of services that many take for granted in first-world countries – like loans and the ability to work our way out of poverty. 
This problem is particularly profound in Africa, where some national currencies are prone to experiencing hyper-inflation that risks plunging more citizens into poverty across the continent. 
However, cryptocurrency adoption is on the rise across Africa, and it promises to change the level of access individuals across the continent have to financial services that were previously out of reach. Let's take a deeper look at the invaluable role crypto can play in bringing banking to Africa: 
Rising popularity of crypto in Africa
The rise of technology that accommodates mobile wallets has sparked something of a financial revolution in Africa. With more citizens looking to adopt smartphone wallets as a means of storing their money digitally, companies are looking to develop technology to facilitate the growing market. 
In Kenya in particular, many businesses have already begun accepting payments in bitcoin for products and services. In fact, the total number of Bitcoin transactions that occurred in Kenya last year topped $1.5 million – with the figure likely to increase as adoption rises across the continent. 
Other nations like Nigeria are experiencing a surge in the adoption of cryptocurrencies, and the country has plenty of local platforms that support the purchase and sale of coins with fiat currency. 
The crypto-renaissance within Africa is being driven by a widespread willingness among Africans to adopt new financial technology. The fintech sector within the continent has grown exponentially among Sub-Saharan nations like Nigeria, Kenya and further afield in South Africa. 
Although the project never quite became a reality, the announcement of the Libra stablecoin from Facebook also captured the imagination of Africans, of whom 139 million users regularly access the social network.  
Facebook's intent for bringing out its own stablecoin fuelled cryptocurrency adoption, which, in turn, facilitated cross-border payments – an issue that's pertinent in African countries – and the ease of digital transactions that weren't previously possible. 
According to International Finance, over 25 million people were expats from Sub-Saharan countries in 2017, and remittances amount for a large share of GDP within the continent. However, remittances under $200 in value to Sub-Saharan countries cost an average of nine per cent – as opposed to the global average of 6.8 per cent, with payments between countries being significantly more expensive. 
The higher percentages are attributed to poor banking market frameworks and are reliant on out-of-date financial communication systems, like SWIFT.
Cryptocurrencies driving inclusivity
Cryptocurrency is an ideal way of bringing financial services to everyone, regardless of where they live or the income they receive. For those without access to local banking, cryptocurrencies offer ideal solutions. 
All that's needed to bring cryptocurrency-driven financial inclusivity is a laptop and an internet connection, and anyone can start using Bitcoin or various other cryptocurrencies and stablecoins to send and receive money. It's far, cheap, and more secure than a lot of mobile banking. Furthermore, the technology is flexible and the barriers or entry are low. 
Blockchain technology can help the unbanked by enabling them to create their own financial alternatives in an efficient, transparent and scalable manner. 
One of the key perks of setting up crypto-based financial services is the fact that it bypasses many challenges individuals face when trying to set up access to a traditional bank account. Significantly, many crypto exchanges allow users to buy and use cryptocurrencies without Know Your Customer (KYC) verification. Platforms like Evonax and Binance are strong examples of non-KYC services that allow customers to simply set up an account and begin using crypto – without the need for supplying identifying information like passports. 
Stablecoins to overcome volatility
While one of the more off-putting aspects of cryptocurrencies stems from their severe volatility that makes the purchase of everyday goods more difficult, stablecoins work as a way of solving this issue. 
Unlike other cryptocurrencies like Bitcoin and Ethereum, stablecoins like Tether and USD Coin are anchored to stable assets like national currencies such as the dollar, or Euro, or precious metals like gold. 
Because their values are tethered to real-world assets, it means that users can feasibly go out and buy groceries, for instance, without the fear that their shop will run into unexpectedly high costs. 
This offers a practical alternative for African countries that often experience severe hyper-inflation within their own fiat currencies. 
Building a lasting infrastructure
While cryptocurrencies are a popular development in Africa, the continent still needs to develop a more comprehensive infrastructure to accommodate a change in how citizens deal in digital finance. 
Cryptocurrencies appear to be an effective solution to many financial problems, but governments will need to declare their respective stances on the adoption of coins before fast-tracking digital finance as a suitable option for citizens. 
Currently, more than 60 per cent of regulators across Africa are yet to clarify their position on cryptocurrencies, making adoption for users more of a risky prospect. 
However, the signs of a continent prospering with the introduction of a more universal banking system with cryptocurrencies are promising. As more major stablecoin projects continue to enter the pipeline, the citizens of Sub-Saharan Africa may yet be set to enter a world of financial inclusivity.