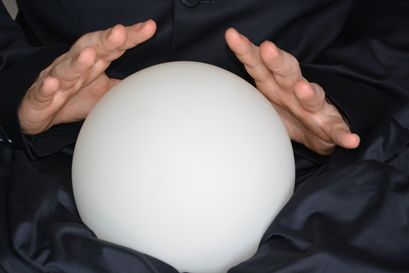 Accelerating into the Future: Fintech Trends for 2021

News Desk
Last updated 24th Jun 2022
A decade ago, we would not have been able to make the quick leap from working in offices to working in our homes that we did last spring. But thanks to fintech, we did. The COVID-19 pandemic accelerated many of the digital transformations that have been going on in the fintech space for decades. Let's look at what may be coming our way in the next year. 
The Cloud Will Grow
The COVID-19 pandemic sent office workers home practically overnight. Just think about how accounting teams would manage the month-end close without the appropriate resources in place leads to a headache, but those whose accounting systems were already on the cloud had an easier time. According to PWC, "…this trend is likely to persist, as the exodus to virtual work underscores the urgency for scalable, secure, reliable, cost-effective off-premises technology services." Some organizations will choose a hybrid model, with some data in the cloud, and other data kept on-premises. 
Digital-Only Banks on the Rise
Traditional brick-and-mortar banks have been on the wane for years as digital-only banks like Revolut, Ally, Monzo, Monese, and Chime expand in scope. These appeal to younger, tech-savvy people who are used to doing everything with their phones. A less restrictive regulatory environment, generous funding by VCs, and lingering distrust of big banks from the 2008 economic crisis are all helping push digital banks ahead. 
Partly in response to the coronavirus pandemic, online personal lenders have surpassed traditional lenders in volume, and have become the nation's number one source of unsecured lending. 
Banking is Becoming a Continuum
General ledger and accounting apps are becoming banks, and banks are becoming GLs. QuickBooks and Wave, perhaps wearying of bank feeds that keep breaking, recently added integrated business bank accounts to their accounting software. 
On the banking side, TD Bank just added small business accounting to its platform of services for small businesses. TD Bank built its GL using Autobooks, which works exclusively with banks to provide small businesses with online payment, invoicing and bookkeeping. And JP Morgan Chase just introduced a smartphone credit card reader that will deposit payments on the same day and at no fee, unlike their competitors Paypal and Square. 
Even tech is jumping on the bandwagon to offer banking — in 2021, Google will team up with traditional lenders to offer bank accounts. We can expect this trend to continue through the next year. 
Another example of the blurring of boundaries is Square, which initially was "just" an app that enabled small business owners to accept credit card payments on their phones. Then they added the Cash App so users could spend money within the app and even borrow small sums. Now they're adding Payroll. 
The increasing digitization of banking was accelerated by the coronavirus pandemic, as in-person visits to banks were cut off, plus there's the effect of millennials who do everything with their phones. 
Blockchain is Maturing
Will 2021 be the year we stop talking about blockchain, and simply use it in the background of what we do? A few years ago, everyone was talking about blockchain, but outside of cryptocurrencies like bitcoin, it had few real applications. But that will change in 2021. 
One of the limiting factors has been transaction speed. VISA, for example, can handle 65,000 transactions per second. But Ethereum, a popular blockchain platform, can only manage a measly 14 transactions per second. However, Kadena, a spinoff from JP Morgan, recently announced it can handle up to 48,000 transactions per second, putting it within striking distance of the competition. 
With that speed, decentralized finance (DeFi) and peer-to-peer (P2P) payment networks will become more widely used. It won't just be for bitcoin and crypto speculators, but will become another payment option. Even Paypal is opening up its payment network to cryptocurrencies. 
RPA on the rise
The pandemic put pressure on organizations to save money wherever they could, so it shouldn't be a surprise Gartner is projecting a nearly 20 per cent increase in 2021 RPA spending over 2020 levels, to nearly $2 billion. Robotic process automation transforms repetitive, labor-intensive, and error-prone processes into efficient, low-touch processes that run in the background so finance teams can spend more time on high-value tasks. 
Artificial Intelligence and Machine Learning Will Get Smarter
Advances in AI and ML mean tech will be performing analyses, detecting patterns, and answering questions beyond the capabilities of humans. According to a survey performed during Q2-Q3 of 2019 by the World Economic Forum and the University of Cambridge of fintech and banking executives, 77 per cent say AI will be of high strategic importance to their organizations in the next two years. Sixty-four percent of respondents said they plan to use AI across key business functions, including process automation, risk management, and customer service. Here at FloQast, we use AI to help accountants reconcile accounts. Among CFOs, a third plan to implement it in the next 12 months, according to the latest CFO Survey from Grant Thornton. 
What Does This Mean for Accountants?
I'm a former auditor, and I wonder what these trends will mean for the future of auditing and assurance, especially for small private companies. AI, RPA, and blockchain have the potential to make parts of many audit tasks redundant. Someday soon, accounting systems will have AI bots that can alert the controller or the audit partner — or maybe even the bank — that a transaction looks out of whack. As the line between banking and accounting becomes a complete continuum, If the bank is providing the GL, why would the bank need an outside auditor to tell them about the financial status of a business when they can see all the transactions? 
For tech-savvy accountants and auditors, however, this will be a dream come true. Finally, we'll be able to spend our time adding value and uncovering insights that are beyond human eyes and a spreadsheet. This will be an exciting time to be an accountant!
Mike Whitmire is Co-founder and CEO of FloQast, an accounting close management software company headquartered in Los Angeles. The company works closely with a range of organizations of varying scope and size, helping them to close their books more quickly, efficiently, and accurately.