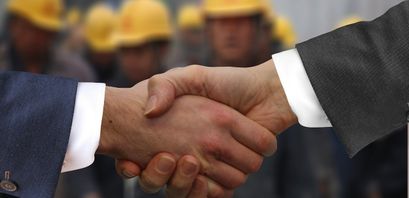 Telos Partners with pNetwork to Bring Liquidity to DeFi Ecosystem

Staff Writer
Last updated 29th Jun 2022
Blockchain platform Telos, today announced a partnership with pNetwork to bring liquidity to its DeFi ecosystem. pNetwork is the decentralized governance layer running pTokens, a cross-chain system allowing assets to move freely between blockchains. Telos now supports pTokens' pBTC, connecting Bitcoin to Telos. The token is pegged 1:1 to Bitcoin, and is compatible with other DeFi networks including Ethereum. 
"Telos brings a number of leading features to the blockchain space but until it has the ability to integrate with other chains financially, these won't reach their full potential impact," said Douglas Horn, Telos chief architect. "We embrace the trend of digital economies becoming more complex and interconnected. pTokens has created a valuable, frictionless and secure bridge between Bitcoin and Telos that opens new possibilities for users on each side: bringing free and instant transactions to BTC users and BTC payments as low as 1 Satoshi to Telos DApps and users."
pTokens powers the highest number of cross-chain connections in the industry, including Bitcoin, Ethereum, EOS, Litecoin, and now Telos. The technology is secure and transparent, with asset transfers via pTokens bridges remaining fully visible throughout the process. With billions in liquidity tied to Bitcoin, pTokens opens up new opportunities for the Telos network to generate value, and for BTC holders to interact with the Telos DeFi ecosystem. 
"With Bitcoin liquidity flowing into Telos via pBTC, the potential for the Telos DeFi and DApp ecosystem has never been greater. Not only can pBTC allow users to tap into bitcoin liquidity on Telos Swap, but any developer can easily support the cross-chain asset to elevate the DeFi experience," added Horn. "DApps using the Telos Decide™ governance engine will soon be able to create treasuries denominated in pBTC or any other pTokens that are later added to Telos–greatly expanding the real world value to organizational governance, for example. Similarly, IoT networks can make feeless micropayments as low as 1 Satoshi. This unlocks the value of all the technical innovations Telos has been building since 2018."
pTokens also presents a unique opportunity for DApps running on Telos. While decentralized finance grows, DApps remain restricted by siloed blockchains. pTokens helps Telos expand to new value chains by enabling cross-chain composability between systems on different blockchains. As Telos holds steady as one of the most popular DApp platforms in the world, pTokens allows developers to connect their features with other chains. Several apps running on Telos, including Zeptagram (music), Farm.Game (esports), Unbiased (AI marketplaces) and Telos Task (a gig economy platform), have expressed interest in integrating pBTC and future pTokens into their applications. 
"With the EOS <> Telos bridge, Telos has led the way in showing how effortlessly cross-chain transfers can work." said Thomas Bertani founder of pNetwork. "We're pleased to provide Telos with the tools to accelerate cross-chain transactions and provide access to more and more liquidity on its network."