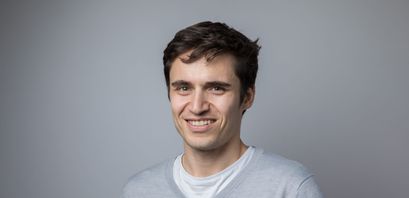 ComplyAdvantage Building Global KYC Data Map
In the age of Big Data, it's a tall order for a company with the goal of building a complete global data map, but Charles Delingpole is up to the challenge.
Mr. Delingpole is the CEO of ComplyAdvantage, a company producing anti-money laundering data and technology in assistance of those fighting financial crime. He said the company's roots trace back to his earlier years in business when he saw compliance teams as one of a company's largest groups yet they received the least attention.
That situation often occurred because of the painstaking steps involved in early compliance work, Mr. Delingpole explained. Many checks were completed through manual searches, hence the large teams.
ComplyAdvantage automates that process and their effectiveness is directly related to the amount of data they have access to. That got a good push recently when the company secured a $50 million investment from a Canadian pension fund, which Mr. Delingpole said will help it build a data base for every person and company in a big graph, one which aims to cover everyone around the world.
The process begins with identifying and accessing data bases such as government registries and media sites and continues with analyzing that raw data and creating linkages. How strong is a link between two entities? How frequently is it reported? On which sites are those reports published and how reliable are they? Those are some of the questions ComplyAdvantage's algorithms must answer, Mr. Delingpole said.
It's also a continuously evolving process, he added. Geopolitcal and economic events like terrorist attacks and pandemics which alter behavioral patterns must also be factored in.
"When you want to interact with that person or company you can know everything about them," Mr. Delingpole said. "Everything is going more global and more electronic so the more data you have the more powerful it is.
"The more algorithmic firepower you have, the more information you have, the more data points you have, the more linkages … the only way to do it is more data and more computational firepower."
Blockchain technology has potential in AML processes, Mr. Delingpole said. Companies in the same field could theoretically share encrypted data without providing access to the actual data itself, thereby maintaining privacy over proprietary information. It may even help different departments of the same company share data previously blocked by a hodgepodge of systems that don't communicate with each other.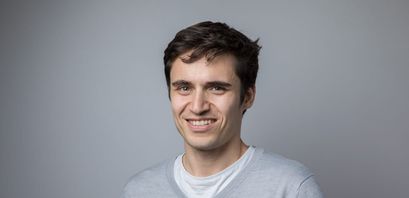 "That's always been the goal, people have always tried to do this but it's failed," Mr. Delingpole said. "It's really hard in practice but in theory it's easy."
Larger, older companies struggle with such innovation for the usual reasons such as bulky legacy systems and being late to respond to new competition. With PayPal, Square and Affirm seeing multi-billion-dollar valuations and generating opportunity across sectors, the threat is all too real.
"JP Morgan would have to go and acquire 50 banks whereas Square could grow organically to that same client size," Mr. Delingpole said. "It's super fascinating how new entrants have managed to scale what was impossible for incumbents to do without MNA."
Because ComplyAdvantage's data base has global reach it is better positioned to effectively respond to regulatory changes such as additions and deletions from various watch lists.
"It operates all over the world like many companies," Mr. Delingpole said. "That for us is a huge benefit because we can simplify everything by technology and go all over the world with the same clients rather than having to reinvent the wheel every time."