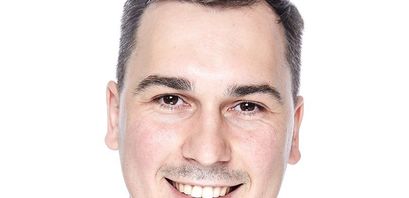 PlasmaPay Positioned to be Fintech Giant

News Desk
Last updated 5th Aug 2022
As soon as he laid eyes on blockchain technology Ilia Maksimenka saw it had the potential to change the world, but for that to happen the UX would have to be optimal.
PlasmaPay has both that simplicity and the chance to be one of the giants in the next generation of financial services. With a combination of fiat on and off ramps, quick and free transactions and usable apps, PlasmaPay is an company able to build the needed links between alternative and mainstream finance.
Mr. Maksimenka's first thoughts of blockchain technology weren't about tokens and new currencies but more of how it could improve current financial technology within existing financial systems. After starting IT companies, in 2017 he founded PlasmaPay as cryptocurrencies became more popular. The idea was for people to hold crypto in their wallets and use it as a payment method.
"We want to be positioned as the PayPal for cryptocurrencies," Mr. Maksimenka said. "With PlasmaPay, people can pay with fiat or cryptocurrency, whatever they want to use."
That is impressive on its own, but PlasmaPay aims higher. It also allows businesses to accept credit cards and cryptocurrency payments on their web page. With that array of payment methods, even the smallest business in a developing part of the world could accept sales from around the globe, even if their home country suffers from weak financial infrastructure. As long as a user has an e-wallet they are ready to go.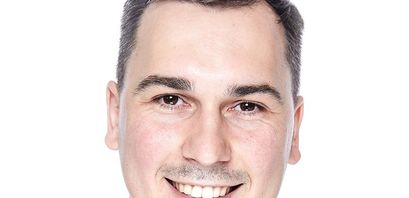 The diverse options have the hallmarks of a comprehensive financial system;
buying cryptocurrency from your wallet, 
sending cryptocurrency and stablecoins to other accounts, 
exchanging crypto for crypto by market price
Invoice transmission and money request
SEPA and SWIFT availability for crypto purchase
Business accounts with online services and apps
Multi-platform solution with messengers and bots
A rewards system for referrals
Multiple features make PlasmaPay an easier sell for business. One-second transactions allow business to quickly receive, and use, cash. The account can function in 165 different countries and access 42 unique stablecoins. Those stablecoin payments remove price volatility, and there are no cancelled transactions. 
While there are many great idea and technologies being developed in theory, they end up being useless if they aren't adopted. What gives PlasmaPay a good shot is it works within the existing financial system so there is little education required. That is a nut many entrepreneurs struggle to crack.
By integrating with Visa and MasterCard, PlasmaPay makes it easier for people to buy and sell crypto. There's no need to learn about exchanges. That's a far cry from the clunky UX offered by many exchanges.
Whether you are accepting business payments, paying at retail institutions, or investing in crypto (or a combination of the three),  you can sign in through an app like Facebook or with your email address, see your balance in different funds, and quickly interact.
"This is how we see the future of the digital economy," Mr. Maksimenka said. "Everyone will have the wallet."
The big get is to have central banks start using the protocol. They'll soon be using something. Then they link together with all accounts secure on the blockchain.  A system that integrates other methods is crucial because some countries have hundreds of different e-wallets already, Mr. Maksimenka said.
China, with only a couple of systems to begin with, a level of control few others have, and a several-year head start, is well on its way to being a global leader in adopting blockchain-based payment systems, Mr. Maksimenka believes. Look for 2021to be the year when the digital yen is adopted by all Chinese banks along with Alipay and WeChat Pay. Most other countries could take between two and seven years, he believes.
The advantages for China include being able to quickly see how and where transactions are occurring, as opposed to banks reporting data to central authorities who need to analyze reports to find suspect transactions. Soon they will have access to a system with KYC and AML procedures written on-chain. That opens more opportunities for local business to sell globally, as they can transact in any currency, as opposed to having to use a PayPal account in USD denominations.
After witnessing several waves of supposedly revolutionary technologies have limited effect, I remarked to Mr. Maksimenka that unless government ultimately gets on board, there will be no global revolution. He agreed.
"Developers and engineers cannot innovate if the government doesn't allow them to do it," he reasoned. "This is a main problem of fintech development in the world."