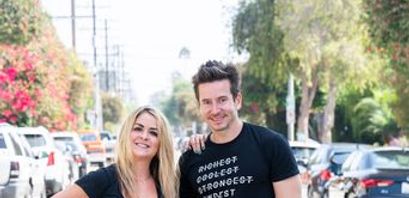 Kindest Helps Nonprofits Adapt to Digital Age

News Desk
Last updated 29th Jun 2022
Technology is automating many aspects of our lives, especially in financial matters, so it was only a matter of time before companies would apply those principles to nonprofit fundraising. Throw in a pandemic and that process has taken off.
While created before COVID-19, Kindest can help charities and nonprofits adapt to an environment where in-person events, which generate a majority of many organizations' revenue, are verboten.
Founder and CEO David Semerad is a technology industry veteran who has worked with many Silicon Valley companies to build a unique online presence through his company STRV, which develops mobile apps and websites. Over time he was contacted by nonprofits who wanted their own unique online presence too.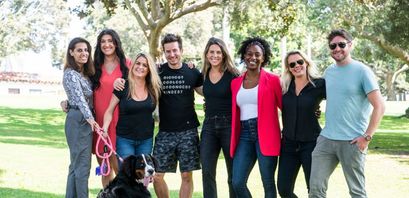 Easier said than done, CRO and cofounder Holly McKay said. From the ground up building an interactive online network could cost more than $1 million.
This became a passion project for Semerad and McKay, with them tapping STRV engineers for their technical expertise. As a concept took shape, Semerad stepped down from daily duties at STRV to focus on Kindest.
"Once we got involved in this we started understanding more of the market and how massive the nonprofit market is," Semerad said. "There was nothing out there that met our standards for technology."
Together with McKay and fellow STRZ cofounders Martin Stava and Pavel Zeifart, the team worked to develop Kindest, which helps solves fundraising issues that have been exacerbated by COVID-19. With many activities migrating online, it's no surprise more people wish to support causes that way. By proportion online donations were already growing by 10 per cent per year and that has accelerated since early 2020.
Kindest helps its 2,000 charities develop personalized campaigns with customized messages incorporating some of the lessons they have learned along the way. Thank a donor within 24 hours of their gift and they are 20 per cent more likely to support you again, for example.
That donor engagement is important, whether it occurs in person or online, Semerad and McKay said. Let people know what their gift (no matter its amount) is specifically supporting, such as how many children can be fed for $100. Over time, keep the connection by letting donors know how the good works continue. And make it easy to support again by offering multiple payment methods including ACH, Google Pay and Apple Pay.
So far so good. Nonprofits are raised four times as much in individual donations, McKay said.
While crucial, successfully engaging with your donors online isn't as simple as slapping a few videos and messages on Facebook, McKay said. We're in an era where everyone is producing content across multiple platforms and the market is flooded, yet many nonprofits don't know how. Kindest can help with that.
Even when life returns to normal, expect some fundraising practices to change, McKay suggested. While valuable on multiple fronts, in-person gala events are expensive to organize, once advertising, rental, entertainment and food costs are factored in. Don't be surprised if some groups migrate to online strategies for good.
"We've known it's going to slowly evolve where nonprofits need to focus on online giving because that's where our younger generations are moving to," Semerad said. "COVID just expedited that transition and it's forcing even the more stern nonprofits that don't want to move, to make that shift, you either sink or swim."
Smart nonprofits will blend the in-person and online. Live streaming with interactive elements can keep donors engaged no matter where they live.
As Kindest's success grows, it sets the platform up for the next stage in its development, Semerad said. They are collecting enough data that they can begin to apply machine learning principles to derive greater insights into donor behavior and identify correlations that could suggest new revenue streams through campaign personalization and suggestions on message timing and content. 
"We're not doing anything different than emulating what's already been happening in the offline world," Semerad said. "We are just bringing that experience online, in the same way that Uber transformed the taxi business. We built a platform that enables nonprofits to raise more money online through technology that converts at a higher rate."
Unlike many popular online fundraising platforms, Kindest doesn't take a cut of every dollar raised, McKay said.
"That's something that we both personally disagree with… We don't take money from donations, we rely on the generosity of donors to give us a tip," she said.
That process is working as more than 80 per cent of donors are tipping, Semerad said.