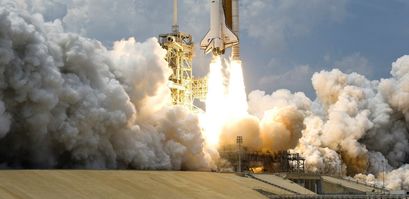 Zero Exchange launches on Avalanche Blockchain

Staff Writer
Last updated 11th Aug 2022
The decentralized Zero Exchange (https://zero.exchange) has launched on the Avalanche blockchain, with zero fees, zero finality, and instant trades. The integration went through Chainbridge. 
Recently launched with Ethereum swaps, Zero Exchange reached $30 million in volume, and has gained more than 4,000 users the company said in a release. 
The initiative of starting Zero Exchange on the Avalanche blockchain, comes from a group of well-known crypto veterans who are resolving the increasing fee problem of transacting on the Ethereum network. Users who are familiar with the growing cost of Ethereum network transaction fees will find solace in Zero Exchange's familiar interface, inspired by Uniswap – its purpose to ease user adoption. 
Avalanche is an L1 blockchain with sub-second transaction finality, and nearly zero transaction fees — benefits of a new blockchain that Zero is passing to its growing user community. And because Zero doesn't charge any fees of its own — swaps are only privy to liquidity pool fees and Avalanche's own network fee of 0.0001x. Cross-chain swaps offer seamless asset integration between each blockchain. 
While pooling liquidity with Zero on Avalanche, users are able to earn yield on staked AVAX. Traders can choose to claim and withdraw liquidity at any time without any vesting restrictions. 
 Avalanche trading pairs include: ZERO/AVAX, ZERO/zUSDC, ZERO/zETH, AVAX/zUSDC, and AVAX/zETH. Liquidity incentives will be offered on the Avalanche chain until March 31, 2021. 
The potential for Zero Exchange comes at a time where despite the growing interest in DeFi and enormous market share of both DEX offerings on Ethereum (Sushiswap and Uniswap), the increasing fee problem persists as more users join the network. 
Zero Exchange identified Avalanche blockchain as solving some of the basic fundamental requirements to the advantage of anyone seeking speed, low latency, low fees, and smart contract swaps. 
Zero Exchange has undergone a security audit by blockchain security and development firm Zokyo. Ethereum swaps are being followed next with the Avalanche integration – all of which has been reviewed and given a successful security audit from Zokyo. 
The team anticipates the community will naturally migrate over to the new Avalanche chain when it becomes available to take advantage of the liquidity rewards, low fees, and fast swaps. In the meantime, the roadmap for Zero has been released. After Avalanche, the community can look forward to the next blockchain integration: Polkadot via Kusama in Q2.