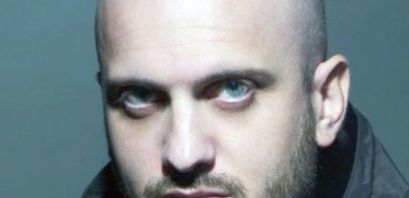 Blackchain International's Giacomo Arcaro on the future of the blockchain

News Desk
Last updated 23rd Sep 2022
While he did not initially jump at the chance to work in the blockchain industry, Giacomo Arcaro is glad he changed his mind. Mr. Arcaro is the European growth hacker and CMO of Blackchain International, a consulting firm helping with blockchain projects and social media promotion.
Mr. Arcaro admits he initially was reluctant to get into the blockchain space. His first contact was with a company who wanted him to help them create a token but they wanted to pay him in that token, so he passed. Three months later they sent him financial statements that made him second guess his decision and he began to seriously investigate the blockchain space.
He dove write in and moved to Switzerland's Crypto Valley, and while the timing in December 2017 wasn't the best, he saw enough to know the future for many would be in the blockchain. With partners Eloisa Marchesoni and Giovanni Casagrande he started Blackchain International, a company that advises clients on how to move their business to the blockchain and conduct ICOs.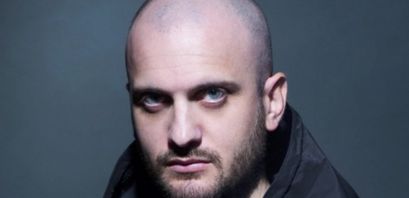 His timing is much better in 2021, Mr. Arcaro admitted.
"This is a pump like we've never seen before, even with ICOs," he began. "After that I understood this is the future, so there's no other way finance could go, no other way law firms, everything – the way you sign contracts…everything's based on the blockchain."
Mr. Arcaro sees 30 per cent of all companies eventually running their systems on a blockchain. If your business runs on a server, sooner or later it will be there. Law firms will be attracted to digital signatures and smart contracts. Fintechs seeking a competitive advantage will be drawn by its transparency and the ability to show customers the status of their funds at all times. The Venmos and PayPals will need stablecoins to complete transactions.
Why entrust all your savings to a traditional financial institution with their opaque accounts?
The collectibles market is already becoming tokenized. Jack Dorsey's first tweet is being auctioned off as a non-fungible token. People can own a piece of an Andy Warhol, an Aston Martin or a Mike Trout baseball card without ever laying eyes on it. Mr. Arcaro has invested in artsquare.io, a platform allowing investors to buy shares in works by famous artists. The fractionalization process is efficient because lawyers are not needed for every separate transaction. The proper terms are coded into the original smart contract.
Efficient government will also be drawn to the blockchain, Mr. Arcaro believes. Retailers can use them to instantly pay taxes to the state, as the blockchain can be programmed to instantly take off the right amount. Income taxes could also be easily paid, which is great for everyone save those who seek to avoid paying them. Governments and lenders could mandate assistance payments only be directed to productive purchases. A national stablecoin could save governments money due to lower production and administration costs.
Some countries have moved to ban cryptocurrencies for different reasons, including China, India and Nigeria. China has been working on its own for some time, while Nigerian hackers hold so much bitcoin from ransomware schemes that the government wants to curb their influence.
Supply chains could likely be the best shining examples of the benefits of blockchains, but there is a key challenge to first overcome, Mr. Arcaro said. They need oracles, which are third-party services providing smart contracts with external information. Because they are made by people, they can be hacked, Mr. Arcaro said.
"You need an authentic and immaculate oracle in order to distribute a genuine supply chain," he explained.