Dara Albright Media, a fintech advisory firm that helps investors, businesses and conventional financial services providers capitalize on fintech innovation and related regulatory shifts, and Digital Wealth News, a multi-tiered fintech media platform, have launched DWealth Muse, a new financial "edutainment" podcast series that bridges the knowledge gap between conventional and modern finance.
In these weekly podcasts, host Dara Albright and key fintech influencers discuss the tidal wave of technological and regulatory change headed to finance as it shifts towards a digital, decentralized system, and its potential impact on asset classes, investment portfolios, individual businesses, corporate finance, markets and economic policy.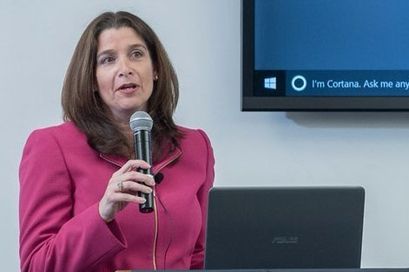 The podcast covers key areas of modern finance including:
Decentralized finance (DeFi)
The democratization of finance (DemFi)
Digital assets, blockchain-based assets and cryptocurrencies
Security token offerings and exchanges
Exempted fintech alternatives
Modern liquid alternatives
Wealthtech
Compliance and risk management
Fintech savings apps
Ms. Albright and guests share insights and knowledge through engaging, fun conversations that make these technical topics fascinating to learn and easier to grasp so that everyone – no matter their level of expertise – has an opportunity to capitalize on this historic transformation.   
"Learning should be enjoyable no matter the complexity of the subject matter. I'm thrilled to be working with Digital Wealth News on delivering this 'edutaining' financial content to an evolving and growing retail audience as well as to DWN's existing readership of over 200,000 financial advisors, RIAs, broker/dealers, hedge funds, venture capitalists, institutional investors and fintech C-suites," Ms. Albright said.
DWealth Muse can be accessed at https://dwealth.news/podcast