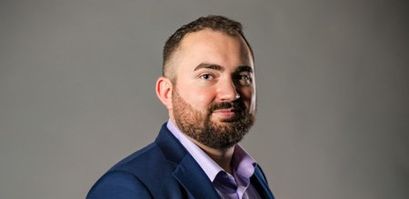 ASTRALABS Lets Everyone Be an Investor
Andrew Ryan knows first-hand how damaging COVID-19 can be and he's using the lessons he's learned to help businesses around the world thrive both during and after the pandemic.
Mr. Ryan is the founder and CEO of ASTRALABS, a venture studio leveraging a deep roster of business experts and investors who work with startups from funding to scaling to exit – and it's all done in house. Now accredited and unaccredited investors can own part of ASTRALABS portfolio covering startups in more than 35 countries. More than $1 million was raised in the first month. A mini-IPO Reg A+ offering is on the way too.
"We're going to go public with a portfolio of all our startups into a holding company structure model where we want to be publicly traded, but you can invest in us and get access to our entire portfolio," Mr. Ryan said. "What Berkshire Hathaway does for public companies we want to do for private companies."
From the beginning Mr. Ryan wanted to make this accelerator different, opening it up to promising entrepreneurs no matter where they are. The need is great as maybe 1,000 companies graduate from the top global programs every year yet maybe one million launch. To do this Mr. Ryan revisited every aspect of a typical accelerator and found it lacking in many ways.
"We have a 19th century thinking with 20th century investors, but we're living in the 21st century," Mr. Ryan said.
Normally entrepreneurs would move to wherever the accelerator is located and work one on one with mentors as they grow their business, he explained. Why not employ some of the best practices from online education? Why do entrepreneurs have to leave their familiar climate and go elsewhere? The process has worked, as ASTRALABS has graduated 1,000 companies in the past year, roughly the same number as all of the traditional accelerators combined.
ASTRALABS focuses on vertical integrations and taking smaller bets in seemingly speculative areas which may not on the surface have much in common with their current portfolio.
"Our overall belief is we want to serve the startup ecosystem and help some startups grow," Mr. Ryan said.
That includes building and buying companies that can help them all grow, with the example of a business software firm whose products and services can help the other portfolio companies progress.
"Overall, we want people to be self-sustainable," Mr. Ryan said. "What we're trying to do, at the core, is level the playing field for everybody."
The need for opportunity has been magnified by the COVID-19 pandemic, which has closed businesses across the world and disrupted how and where business is conducted. For the past year we have been learning how dependent we are on the actions of others beyond our control. It's an opportune time for people considering being their own boss.
"If we can empower more people to be entrepreneurs, especially during COVID, when people are losing jobs, I think we can give people more opportunity to those outside of corporations," Mr. Ryan said.
Mr. Ryan was diagnosed with COVID-19 in March of 2020. He knew early on how serious this was going to turn out, so he and his team stopped what they were working on to meet with portfolio company founders all day, every day, for two months to help each other get through by getting health supplies, downsizing and pivoting to new opportunities. For some it meant a shift to e-commerce. Others switched from China-based suppliers to other regions. Prices in some cases were higher but companies were happy to do it.
"We dug in and we helped these companies get through it," Mr. Ryan said. "We were really able to turn this into a positive for our companies."
The lessons have been many, with Mr. Ryan admitting there were some things he should have done differently from the start. Your business shouldn't be a single channel at any point. From the very beginning test two or three different ones and figure out how to get there.
"Our risk tolerance for those (single channel) strategies really went down," Mr. Ryan admitted. "In the past companies would scale one channel then go on to the next. Not now. You can't risk your whole business.
"Overall that lowered the chance of failure for many companies and through that we've helped those companies succeed."
If the economy is to regain its full capability post-pandemic, we can't rely on the government, Mr. Ryan said. Businesses need to dedicate the first year, and maybe two to help each other rebuild even if their profits take a hit.
Because things are going to look different on the other side. Many restaurants and retailers will not return. Offices will sit empty.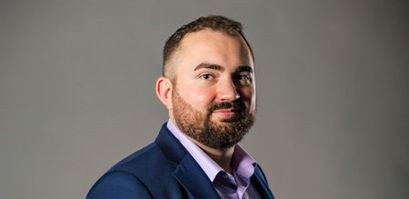 The pandemic also showed how vulnerable we are to supply chains which are threatened when they are not operating under optimal conditions. It showed how whole states could get knocked off the grid by poor preparation.
Many people are going to need our help rebuilding and the best minds should lead the charge. Look at this as opportunity, to meet needs previously ignored. Build new competencies. Revisit core assumptions. Look to other cultures for examples of how to re-purpose those many empty offices we will likely see. Rebuild infrastructure, but don't replace what was there before. Create systems that can foster growth and new possibilities.
"We need to help as many people as possible for the next year or two," Mr. Ryan said. "You don't limit human beings you give them access."
View ASTRALABS' information on Wefunder: