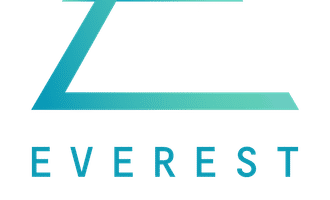 Everest Blockchain Integrates With Chainlink

Staff Writer
Last updated 12th Apr 2022
Everest, a next-generation blockchain that enables identity creation and verification, account creation for users or businesses, and transaction tracking and validation, is integrating with Chainlink, the industry-leading decentralized oracle network, to spark a proverbial Cambrian explosion of new use cases for smart contract applications.
Chainlink price feeds supply volume-adjusted global market prices sourced from across numerous premium data aggregators with extensive market coverage. They will serve as the basis for calculating the USD conversion value of all user balances and token amounts, laying the groundwork for Everest's decentralized exchange (DEX) and global fiat-in/out ramp to lead the market in payment conversions. Everest will also launch its own Chainlink node to provide smart contract developers with a critical new component, digital identity. 
As smart contract applications become more advanced and necessitate greater compliance from regulators, the demand from Web 3.0 developers wanting to use Everest for fiat ramps and identity verification solutions intensifies. The Everest Chainlink node will empower these developers with a variety of new private permissioned identity use cases, including:
Human Detection – The Everest Chainlink node can offer human and unique status data that determines whether an address belongs to a known individual. This prevents duplication of users within an external ecosystem and verifies someone is a unique human before voting in a decentralized autonomous organization (DAO).
KYC/AML Verification – The Everest Chainlink node can verify an individual's know your customer (KYC) status and determine whether it has been recently checked or updated. This allows organizations to scale up their support for blockchain-based applications, reducing operational costs while still maintaining KYC/AML compliance.
KYB Status – The Everest Chainlink node can check an organization's know your business (KYB) status and determine if it has been recently verified or updated.  Most B2B companies need to identify legal representative(s) and of the companies with whom they work in order to meet mandatory legal compliance. Everest simplifies this tedious process, dramatically reducing costs, time, and administrative procedures.
Personal Information – The Everest Chainlink node can facilitate the creation of a  "monetize my personal information" marketplace, where users can choose what private permissioned identity information they want to sell to others on-chain about themselves.
Credit History – The Everest Chainlink node can inform a lending platform of a user's off-chain credit history to enable undercollateralized or unsecured loans according to their creditworthiness.
On-Chain Identifiers – Users can automate the storage of data on Everchain, such as their transaction history on other blockchains. This allows users to update their account information on Everest as a means of improving their credit history or becoming accredited.
"Our upcoming integration with Chainlink will serve as a major upgrade in Everest's ability to bring identity solutions on-chain to smart contact developers and dApps," says Bob Reid, cofounder and CEO of Everest. "Not only will we be able to open up a multitude of payment options for purchasing Everest services, but having a Everest Chainlink node will make data stored on Everchain accessible across any smart-contract enabled blockchain."
"Through Chainlink's blockchain-agnostic framework and extensive set of node functionalities, Everest will be able to securely and seamlessly interact bi-directionally with a variety of leading blockchains," says Daniel Kochis, head of Chainlink business development. "This will open up a multitude of possibilities for the Everest ecosystem to make its suite of identity services widely available to smart contract developers and decentralized applications."