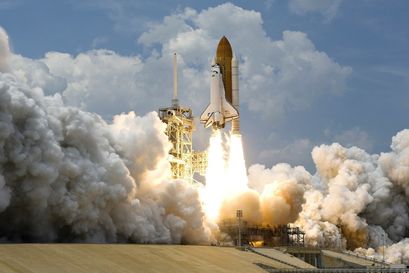 Regen Network Sells Out $10.5M Round, Launches Regen Ledger

Staff Writer
Last updated 31st Jan 2023
Regen Network Development, Inc (RND) has announced the much-anticipated mainnet launch of Regen Ledger, a Proof-of-Stake (PoS) blockchain focused on ecological data, assets, and agreements. The project has also just sold out their private token sale, raising more than $10.5 million from 216 investors.
The launch of Regen Ledger opens up the opportunity to bring climate finance into the DeFi movement. Regen Network aims to address the problem of broken economic models that incentivize the degradation of land, the destruction of ecosystems and that fuel climate change.
"The launch of Regen Ledger is a big step in fulfilling a critical component of our vision to develop ecological fintech infrastructure designed to unlock innovation to combat climate change and regenerate ecosystems," RND cofounder and CEO Gregory Landua said. "This eco-fintech solution addresses the need for auditability and liquidity for the $220 billion dollar carbon credit market."
Regen Ledger provides a decentralized business solution with two core capabilities: the tracking and analyzing of data about Earth's ecology; and a DeFi solution for sustainability, including the issuance of carbon credits that give liquidity and auditability to the ecosystem services market.
The launch of Regen Ledger represents a huge step forward for the intersection of DeFi and climate initiatives, in what is the world's first public ecological ledger governed by a community of committed stakeholders. The mainnet launch activates on-chain governance, the staking of REGEN tokens to secure Regen Ledger, and establishes the foundational infrastructure that will usher in a wave of new features focused on planetary regeneration. 
Regen Ledger is a PoS blockchain focused on ecological data, assets, and ecological agreements using the Tendermint consensus engine and the Cosmos SDK. Regen Ledger is a distributed ledger built to serve as Earth's public registry of ecological claims and assets. This mainnet launch is the culmination of years of work and innovation and marks another major milestone completed on the company roadmap.   
Regen Network takes a unique approach that integrates a public blockchain (Regen Ledger), with an open-source digital monitoring, reporting, and verification tool kit to generate transparency and auditability. This full integration of the ecological data to asset generation is the first of its kind. 
The launch of Regen Ledger also marks the genesis of Regen Registry—a next-generation Ecosystem Service Registry. Regen Registry and Regen Ledger complement existing registries by offering features to prevent double-spending and introduce smart contracting functionality. Regen Registry will be the world's first Ecosystem Service Registry that is fully and natively integrated with a domain-specific public blockchain. 
"The integration of dMRV, registry, and blockchain is unique and provides the tools that the emerging climate finance industry needs to ensure quality, integrity, and accountability in the new climate action market," Mr. Landua said.
Regen Ledger is built on the Cosmos SDK. RND's engineering team played a critical role in the development of the heralded Stargate release, activating Cosmos' Internet of Blockchains. Regen Ledger is one of the first projects to take part in Inter-Blockchain Communication (IBC) transfers on the Cosmos Hub, which makes it possible for sovereign blockchains to transfer digital assets (tokens) and data between chains, enabling Regen Ledger to interoperate with more than 200 existing and developing blockchains within the Cosmos ecosystem.