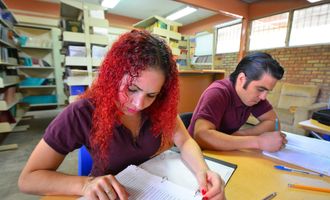 Climb Credit Taps Zest AI To Increase Student Loan Access And Inclusivity

Staff Writer
Last updated 12th Apr 2022
Zest AI, a provider of software for credit underwriting, today announced a partnership with Climb Credit, a lender committed to a more efficient and inclusive way to fund education. Climb is using Zest's Model Management System to power its student lending credit model and further enhance accuracy and fairness. The Zest-built model's ability to improve accuracy can generate higher approval rates while further minimizing the impact of credit bureau data known to correlate with race, gender, and ethnicity.
Climb's mission is to create lending and payment solutions that improve access for all Americans to attain professional and skills-based education focused on improved career opportunities. It helps people finance career-advancing education with proven returns, such as select trade schools and software development bootcamps. Building on its prior underwriting model that performed well above industry benchmarks in terms of fairness, Climb will use Zest's software to process credit bureau data in order to re-weight certain factors to drive enhanced accuracy and fairness. The model reduces disparate impact when compared to traditional credit scoring methods by reducing the weight of some credit bureau data points known to correlate with protected class characteristics.
"We're committed to answering the calls of many for increased transparency, fairness, and inclusion in the student lending space. " said Angela Ceresnie, CEO of Climb. "By employing Zest's software that enhances fairness and accuracy in lending, we can offer more people opportunities at training programs and schools that have a demonstrated ability to advance career and income potential. This is another important step in our commitment to fairness, fair lending testing, and compliance."
"Profitability and fair lending are not mutually exclusive," said Mike de Vere, CEO of Zest AI. "The real benefit of machine learning is in safely widening the credit box for more Americans. Lenders can grow faster and consumers get a real leg up in society. We're proud to support innovators like Climb that are providing opportunity for Americans of all backgrounds."
Climb's students report an average graduation rate of 94 per cent and the median salary increase of more than 70 per cent.