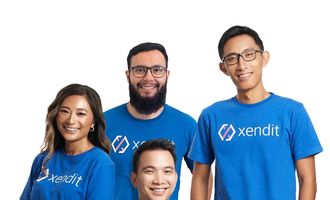 Xendit Aiming to be AWS for Payments
Building payment infrastructure to serve Indonesia, the Philippines and Southeast Asia proved to be a challenge, but Xendit was up to the task, cofounders Tessa Wijaya and Moses Lo said.
Mr. Lo, Xendit's CEO, said the original idea was to create a consumers payments firm, but the existing infrastructure wasn't up to the task, so they built the onboarding and disbursement systems themselves. A few months later he was meeting with an executive from another company who said if they would give him Xendit's API the following Monday the company would deploy it.
"We built the infrastructure over the weekend," Mr. Lo recalled. "We launched on a Monday and we've been doing this business ever since."
That frees enterprises to build their businesses without having to worry about the infrastructure, he added.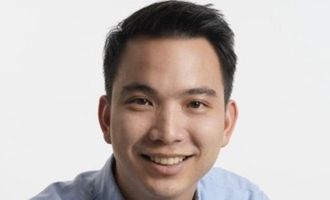 What AWS did for computing Xendit wants to do for payments, Mr. Lo said. Connect with Xendit to help scale your company. Larger firms can choose the APIs to meet their needs while smaller operations can send invoices via messenger with links to the merchant. They use a dashboard to produce payments and invoices.
Xendit doesn't suffer from a lack of growth opportunities. Plenty of Indonesian companies are asking for help to build systems to improve access to working capital. They have expanded to provide similar service in the Philippines.
Remittances are another growth area, Mr. Lo said.
"In both Indonesia and the Philippines a lot of the bigger global players want to expand here because we are a payments infrastructure company," Mr. Lo said. "We have been helping a lot of the bigger players come into the country whether it's for accepting payments in country so they can deliver it to other parts of the world or the other way around. We help these big brands so they can serve their users to and from both Indonesia and the Philippines."
The challenges Xendit had to overcome include issues with KYC, Ms. Wijaya said. Much of Southeast Asia does not have a centralized KYC system. In many parts of Indonesia one must visit a neighborhood official  who verifies your pertinent information and sends you to a local office to apply for a card. In more remote areas there is no WiFi so information is kept in a written ledger.
Regulators have welcomed the tech assistance.
"I think the regulators have been super open and they're very happy that there's an automated system that can catch up with today's digital infrastructure," Mr. Lo said.
Xendit's growth rates have been strong over the past year, though individual companies in areas like travel have suffered, Mr. Lo said. What has also happened is more people are starting businesses or pivoting from their initial plans. One customer in Bali switched from cooking classes to selling packaged food online and distributing it with delivery services. Such providers can be up and running with Xendit technology within days.
Buy now pay later plans have strong potential in Southeast Asia, Mr. Lo said.
"I think what slows it down in our markets is clear KYC," he said. "I think it's inevitable our markets will head that way. It's such a useful product and it's also very much in line with people's cultural beliefs."
Take the size of the market, the challenges overcome and the opportunities ahead and the future is bright for Xendit, Ms. Wijaya and Mr. Lo believe.
"I'm really excited to bring in the tech, something that's really new," Mr. Lo said. "So that we continue to support a lot of businesses to grow… I'm a big believer in the free market and I believe what we're doing here really supports that.
"There's not that many people who are able and willing to build something that's behind the scenes but we think that's something that makes all the difference. Whether it's someone doing a cooking class or someone building a company that's on the way to being a unicorn we've got the infrastructure that can really help them scale."