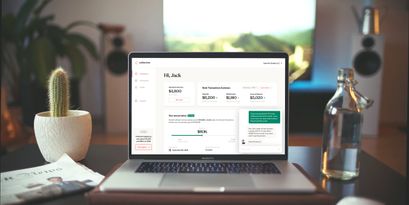 Ashton Kutcher, YouTube, Substack Founders Among Collective Series A Backers

Staff Writer
Last updated 30th Nov 2022
Collective, an all-in-one back office platform, designed to give self-employed people the technology, team and community they need to focus on their passion, not their paperwork, announced their $20 million in Series A funding. General Catalyst led the round, joined by Sound Ventures. This round brings Collective's total funding to $28.65 million. Other notable investors are Steve Chen (founder YouTube), Hamish McKenzie (founder Substack),  Aaron Levie (founder Box), Kevin Lin (founder Twitch), Sam Yam (founder Patreon), Li Jin (Atelier Ventures), Shadiah Sigala (founder HoneyBook), Adrian Aoun (founder Forward), Holly Liu (founder Kabam), Andrew Dudum (founder Hims) and Edward Hartman (founder LegalZoom). 
Sound Ventures, the venture capital fund founded by Ashton Kutcher and Guy Oseary, will be joining to support Collective's mission to build the de facto platform for businesses-of-one and accelerate Collective's growth among the creator and builder community. With this community leading the passion economy revolution, it is Collective's vision to become the preferred back office partner for these individuals.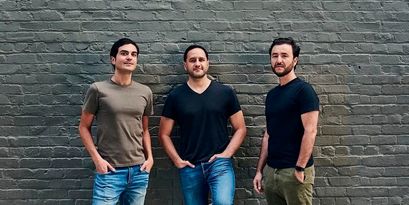 "We're proud to be supporting a company that's making it easier for creators to focus on what they do best by taking care of the back office work that creates so much friction for so many early entrepreneurs," said Ashton Kutcher, cofounder of Sound Ventures. "I would have loved something like this when I was getting started, so our team is excited to back this vision for all the future creators out there."
Collective was launched September 2020 by CEO Hooman Radfar, CPO Ugur Kaner and CTO Bugra Akcay, serial entrepreneurs who have experienced first-hand the challenges of being a business-of-one. The platform provides the underserved business-of-one community with tailored financial services to meet their specific needs and access to trusted advisors that oversee accounting, tax, bookkeeping and business formation needs. For the 59 million (36 per cent of US workforce) self-employed workers in the U.S., administrative tasks are a burden and take up 30 days each year across project/client management, bookkeeping and finding work.
"Collective is serving the $1.2 trillion business-of-one industry by building the first back office platform that saves individuals significant time and money, while providing them with the appropriate tools and resources they need to help them succeed," said Niko Bonatsos, managing director of General Catalyst. "We're excited to support Collective as they expand their team and build an exceptional service for the business-of-one community."
The current pandemic has accelerated an already rapidly growing shift in how the workforce operates, as employers and employees alike realize the benefits of more flexible, remote work. As a result, The passion economy has exploded and the number of businesses-of-one in the US is projected to make up 86.5 million, 50 per cent of the US workforce by 2027. The self-employed space is growing three imes faster than the traditional workforce. Recognizing this workforce is the most underserved community of entrepreneurs in the U.S., the new funding will enable Collective to continue to meet the increasing demand for bespoke financial services for businesses-of-one, scale the business and build out the team to support the brand's important and timely mission.
"We're excited to have Sound, headed up by Guy and Ashton, along with some of the best and brightest founders join General Catalyst and our existing investors to make Collective the standard back-office for solopreneurs ," said Hooman Radfar, cofounder and CEO of Collective. "Being a business owner is the American dream. Building a business is hard. It's even harder when you're alone.  We want to be the partner that empowers creators and builders to focus on their craft and enjoy the same benefits and tax savings as big businesses."