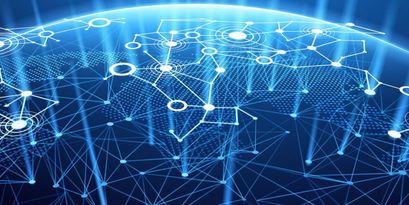 Banxa, Bancor Announce Integration of Crypto-to-Fiat Gateway

Staff Writer
Last updated 30th Nov 2022
Banxa, a crypto industry payment service provider, has integrated its crypto-to-fiat gateway with Bancor, the leading liquidity protocol enabling automated cross-chain swaps and liquidity provision to different tokens. Through the integration, Bancor users will be able to purchase cryptocurrency with fiat currencies directly via the bancor.network. 
As institutions enter the game and crypto begins to mesh with the broader world of finance, the need for liquidity in crypto investment and trading becomes more urgent. It shouldn't take an hour and a PhD to set up a wallet, buy crypto, trade it, and convert back into fiat. Now Banxa and Bancor are working together to make crypto investment more seamless.
The integration of Banxa's crypto-to-fiat bridge will empower Bancor customers to purchase digital assets through the Bancor Network interface with fiat currencies, without having to first convert their fiat into dollar-backed stablecoins, bitcoin, or ether. Digital assets directly available on the Bancor Network include BTC, BSV, LINK, ETH, LTC, USDT, BUSD and USDC.
Banxa is a payment-service provider and processor for digital assets partnering with different cryptocurrency exchanges, wallets, and decentralized finance (DeFi) platforms to enable their customers to purchase digital assets via multiple payment methods such as credit/debit card, Apple Pay, or bank transfer. Banxa has served crypto companies since 2014 and is listed on the Toronto Stock Exchange.
Bancor, the crypto liquidity giant, invented automated-market makers (AMMs) on the blockchain in 2017, building its decentralized exchange into one of the leading and most-used DeFi projects. Customers can trade tokens and earn interest by placing them on Bancor's decentralized exchange. 
"As the market continues its record-breaking bull run, we are proud to have our technology integrated with a project like Bancor," says Domenic Carosa, founder and chairman of Banxa. "Bancor Network provides a smooth, user-friendly interface for non-custodial trading of thousands of cryptocurrency pairs, and this integration enables easier onboarding for users who wish to transact from fiat currencies into their favorite tokens."
"We are really happy to be working with Banxa, who is a key player in the fiat-to-crypto bridge space," says Nate Hindman, head of growth at Bancor. "By partnering with Banxa, our existing users can simply and easily boost their positions. We are empowering a new generation of crypto users to enter the ecosystem."