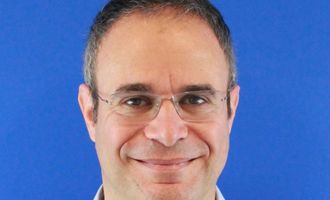 Talkwalker Provides Instant Brand Reputation Insights
While most love the growing number of ways we can communicate, tracking their collective impact takes some work. Luckily Talkwalker's conversational intelligence tools are up to the task, CEO for the Americas Todd Grossman said.
We live in an age of unprecedented amounts of data, but generating it and divining value from it are two different things, Mr. Grossman began. And with social media spread being able to instantaneously impact a brand's reputation, companies need to monitor sentiment in real time and have a strategy for addressing negative shifts and capitalizing on opportunities.
Conversational intelligence helps companies monitor conversations across different media at scale. Machine learning categorizes information and sorts through millions of conversations to highlight valuable ones, Mr. Grossman said.
"Conversational intelligence goes much deeper than social listening," he explained. "It's about turning daily conversations into actionable insights so that brands can optimize their strategy."
And those conversations are happening in more places and formats than ever before. Since earlier this year Talkwalker monitors more than 30,000 podcasts, with their speech-to-text technology providing instantaneous printouts. It also watches 150 million websites in 189 different languages. Proprietary image recognition technology searches and compares social images with more than 30,000 brands, an important function when 80 per cent of logos mentioned by opponents never mention the brand by name, Mr. Grossman said. Beyond social media there is information from call centers, surveys, online forums, chatbots and email.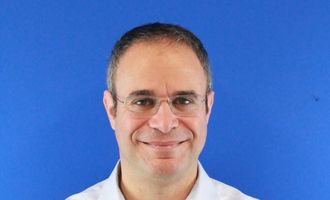 Getting the data is easy. Understanding it is much harder.
"Talkwalker converts conversational data into visual stories that can quickly be reviewed and understood to spot correlations, trends and insights," Mr. Grossman said. "These insights from these channels can boost product development, fuel marketing campaigns, and improve overall customer experience."
The COVID-19 pandemic has affected every industry, both from tighter budgets and changing customer behavior, Mr. Grossman noted. Customers are craving human interaction and positivity more than before. While declining revenues for many have shrunk budgets, the pressure to stay on top of the mood remains. A good campaign management plan integrates owned, earned and paid impressions with other units and monitors their effects in real time so the company can see if the desired message was received.
"When budgets are tight this can enable faster campaign optimization so you can focus on your spend and what's working while cutting what isn't," Mr. Grossman said.
And pity the financial institutions who disburse federal aid. They suddenly have to administer large sums with little preparation to customers, many new, who are under duress.
Conversational intelligence also analyzes the customer voice to give a complete understanding of needs and wants. It bridges the gap between expectation and experience. It deploys market intelligence to help companies increase brand share, seize immediate opportunities, develop new products and expand to different market segments.
"It makes it easier and faster for people to spot these trends and action them first," Mr. Grossman said. 
Talkwalker also identifies reputation risks from all angles.
Monitoring technology must continually evolve because the technology keeps changing. Bot filters eliminate noise from risk and credibility indexes can be applied to data. Companies can tag certain types of information so the system knows to highlight those types while ignoring the unwanted. Mr. Grossman said he is excited about trends and prediction modelling along with AI-powered sentiment analysis using natural language processing to interpret human emotions. Talkwalker's proprietary image recognition technology is providing valuable insights on irony and sarcasm, for example.
"They're leveraging incoming insights and giving a heads up to the team on the issues people are having," Mr. Grossman said.