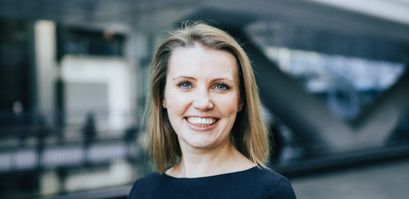 Clausematch Makes Human Element Much More Effective
Adding technology doesn't mean eliminating the human element, it means using technology to make humans' tasks more efficient and enjoyable, Clausematch head of product Anastasia Dokuchaeva said.
Ms. Dokuchaeva has more than a dozen years of regtech experience and works with banking clients to implement technologies which simplify their interactions with such areas as MIFID, KYC, AML and management.
"It stems from the point that organizations in order to operate have policies and procedures internally, and they're struggling to keep them up to date with regulatory regimes that are impacting their operations on a daily basis," Ms. Dokuchaeva explained.
Financial institutions are burdened by plenty of manual work and volumes of policies and procedures detailing everything from compliance to how departments work together. And those documents are under continuous review and those edits need to be meticulously tracked.
"All of that evidencing of change and collecting that information in case you ever need that, that doesn't exist right now," she noted. "Organizations really struggle with that."
Most reviews happen through regulatory change and those have come often in the past few years. When a new edict comes down, companies must bring out the rule book and incorporate the new information. 
But those documents are unstructured, and that makes it hard to glean insights from them. That means the first step is to digitize them so that data is structured and therefore machine readable. Using technologies such as natural language processing they look for key information in documents to form links. Once digitized the documents are exposed to a public API which uses AI to assess the text.
Financial institutions have had to absorb the effects of several key regulatory milestones over the past few years, Ms. Dokuchaeva explained. GDPR and associated privacy concerns kept management busy. Those in the United Kingdom also had to contend with the Senior Manager's Regime, whose effects included companies reviewing which managers owned responsibility for different policies and their related policies and procedures. In the United States financial institutions heard from the Department of Justice about compliance and proper governance.
It can also tie regulatory documents to the person responsible for their implementation, so if someone leaves the company, the new person responsible can be reported to regulators with a click. Clausematch also works with regulators to digitize procedures so companies can more easily absorb those changes into their systems. When anticipating the effect of proposed rule changes in one jurisdiction, they look to another for best practices.
"If you operate in a jurisdiction and you're KYC and AML compliant, you need to be compliant to industry standards," Ms. Dokuchaeva explained. "Even if you're a small company you need to be aware of these things."
Looking ahead, Ms. Dokuchaeva said she is looking forward to the impact a few technologies are going to have on her sector. Automated mapping and knowledge graphing will help companies better visualize policies, which should simplify implementation. AI still has many contributions to make too.
"I see great value in the ability to semantically label content based on different anthologies and taxonomies and being able to label automatically," she concluded. "That enables 'searchability', filtering, and taking out the noise."