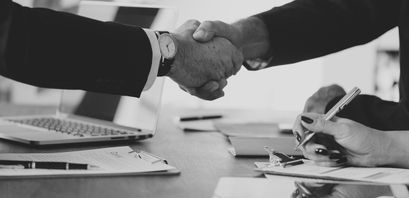 Economist Dr. Peter Hansen Joins Volatility Protocol

Staff Writer
Last updated 30th Nov 2022
Dr. Peter Hansen — one of the world's foremost economists in the field of volatility modeling and forecasting — has joined the Volatility Protocol team. Dr. Hansen is spearheading Volatility Protocol's research and development of volatility measures for crypto assets, which will enable volatility to be measured and forecasted in a decentralized manner for the first time. 
"Volatility measures are incredibly important for utility tokens, as it's one of the best ways to assess and hedge risk for most DeFi protocols," Dr. Hansen said. "It is straightforward to measure volatility from cryptocurrency trade data using conventional methods. The transparent data structure is ideally suited for measuring and modeling key market variables, such as volatility and market liquidity. However, for a volatility measure to fulfill a role similar to the VIX index, it will need to be carefully crafted to the particular features of cryptocurrencies and decentralized markets. That's why we're taking a new approach from the ground up for this asset class."
Dr. Hansen is the Henry A. Latané Distinguished Professor in Economics at the University of North Carolina, Chapel Hill. He holds a M.Sc in Mathematics and Economics from University of Copenhagen and a Ph.D. in Economics from University of California, San Diego. Before joining the Department of Economics at UNC in 2016,  he was Professor of Econometrics at the European University Institute (2011-2016), Assistant Professor of Economics at Stanford University (2004-2012) and Assistant Professor of Economics at Brown University (2000-2004). 
Dr. Hansen is a leading researcher on forecasting and volatility modeling. From 2014-2016 he was featured on Thomson Reuters' list of the World's Most Influential Scientific Minds out of 70 economists worldwide. His research spans the topics: forecasting, volatility, cointegration, multiple testing, and his main contributions to econometrics include the Test for Superior Predictability, the Model Confidence Set, and the Realized Kernel Estimator. Dr. Hansen and two of his students introduced the Realized GARCH framework that won the Richard Stone Prize in Applied Econometrics in 2014.
Dr. Hansen brings his world-class knowledge of Economics and Econometrics to the Volatility Protocol team as it prepares for their June 11th VOL governance token sale through an IDO on MISO by SushiSwap.