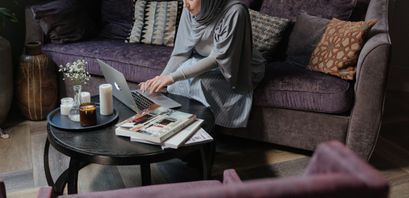 Making Your Business an Online Success

News Desk
Last updated 23rd Sep 2022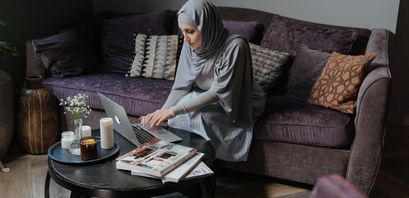 It's becoming increasingly apparent that for a business to succeed, it needs a strong online presence. Consumers are becoming increasingly influenced by convenience, and online shopping offers one of the most convenient options there is. People can shop from home and have their items delivered straight to their door! Of course, to experience online success, you're going to have to invest time, money and effort into your online presence. Here are some steps to help you achieve this!
Create a Website
Sure, there are plenty of free web hosting platforms out there. But if you want a good website that works well and stands out from the crowd, you're going to have to collaborate with professionals to bring your vision to life. People to reach out to include:
Web developers
UX designers
Graphic designers
Copywriters
Product photographers
Invest in SEO and PPC
Online marketing is going to prove key to your success. No matter how great your products may be and no matter how user friendly and appealing your website may be, if nobody makes their way to your page, you're not going to process any sales. Two of the most effective ways to get people onto your website are SEO and PPC.
SEO
SEO stands for "search engine optimisation". Its use becomes apparent when you begin to think about what customers do when they go online to make a purchase. When someone is interested in a specific product or service, they are likely to turn to search engines to scout out what they want. They'll type in some keywords relating to what they're looking for and click one of the top links that appears in their search engine results. By securing a first, second or third place in this list, you're much more likely to see customers visit your website and make purchases. SEO agencies will help you to achieve this ranking.
PPC
PPC stands for "pay-per-click" and is an extremely cost effective form of online advertising. When you use a ppc management company, experts in the field will ensure that you have adverts placed around the web in spots where your target demographic are looking. Of course, advertising can be expensive. But the advantage of PPC is that you pay for each click that actually directs someone to your site. This means you only pay for something that you benefit from.
Manage Your Website
Once your website is up and running, and even once people are visiting it, you need to make sure that you keep on top of it. Websites should be ever evolving and changing to meet the needs of your consumers. Make sure to update content as and when is necessary. Whether that's when a new product line is launched or when competitors' sites begin to look a little too similar to yours.
Of course, you'll find yourself undertaking all sorts of other steps when it comes to running your website and experiencing success with it. But these steps above are a few essentials to bear in mind at all times!