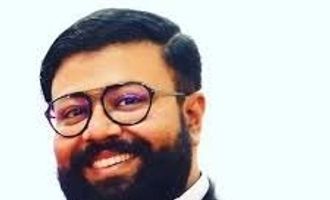 EasyFi's Bringing DeFi to the Masses

News Desk
Last updated 5th Aug 2022
EasyFi Network founder and CEO Ankitt Gaur's vision is to modernize DeFi lending offerings and he's achieving that goal by focusing on the customer. While the Layer 2 universal platform already allows people to take loans against their cryptocurrency, that's just the beginning.
A technology veteran, Mr. Gaur has a history of adapting technologies to improve value to the customer. He said he wants to enable simpler and more varied lending options for regular users in the DeFI system. That will be key to expanding DeFi's reach and maximizing its potential, for while those in the industry love to get under the hood and discuss the minutiae of the technology, most people want to do simply derive value out of doing something better and faster.
While he envisions providing innovative collateral options alongside uncollateralized options such as P2P payday loans, DeFi margin trading and enterprise debt lending over the next couple of years, Mr. Gaur has already unveiled a basic lending protocol, derivatives-based lending and tokenized stock-based lending.
Mr. Gaur was introduced to blockchain a decade ago, but dismissed it at the time as he was working on other projects. Then in 2016 Ethereum smart contracts arrived and Mr. Gaur, a computer science graduate, could see how the blocks would come together.  
But blockchain and its adherents had some issues to overcome, including how they could explain it to non-techies who would have to fund its development and buy its services. Mr. Gaur wrote a book explaining just that. Available on Amazon, Blockchain: Unwrapped for Non-Techies was written with Li Zhiwen.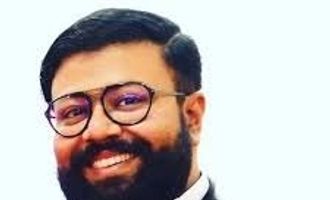 He said an easier way is to explain how cryptocurrency and blockchain can cross-pollinate the technology behind different products and services is way simpler. If you want to build an app utilizing smart contracts to improve liquidity, you don't need permissions you can simply insert it into an existing smart contract, then wrap it up in your smart contract and you're good to go.
That composability will be the biggest driver behind the next iteration of the web and the coming DeFi boom, Mr. Gaur said. One of the sectors people haven't much spoken about that will see a boom are virtual worlds, which have gained traction during the COVID-19 pandemic. Most environments will be virtualized, he predicts, whether it be gaming zones or even shopping malls. Like many other tech booms, the technology has existed to provide those environments, but it needed a catalyst and for virtual worlds, the pandemic was it.
Mr. Gaur also believes in tokenization, but governance problems need to be solved.
"They are powerful only when you have a way to connect tokens as a right to exercise the claim of that particular asset," Mr. Gaur said. "Even if I sell you a token virtually you cannot go and exercise your claim. 
"Once that particular ecosystem will be created definitely this will be one of the most powerful applications of blockchain and tokenization. We're not there yet. The technical foundation is there but the adoption in the sense of governance is something yet to be seen."
And when governance is solved, hold on to your hats because the boom will hit fast as everything else is in place, he added.
Mainstream financial institutions are taking DeFi seriously because of its ability to provide strong yield with little volatility, Mr. Gaur said.
"They can generate yield on stable assets and institutions like that," he said. "I can see more and more such relationships where institutions use regulated bodies like Circle as an exchange service behind the funds and utilize the fluidity and composability in blockchain for generating yields for their customers."
For DeFi to have a truly transformative effect, retail investors will have to see benefit and they will, Mr. Gaur said. EasyFi is working on a peer-to-peer payday loan product where salaries can be processed by smart contract tokens. If someone takes early salary, once payday comes the loan and interest are automatically repaid. Also in the works are products allowing retail investors to fund corporate working capital.
"Many companies, including us, we're going to be continuing to experiment with different functionalities, offering them to the people and eventually narrow it down to a few specific core ones and then dive deeper into those areas," Mr. Gaur said.