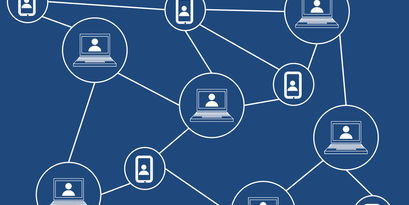 ImToken Lauches Full Polygon Support

Staff Writer
Last updated 30th Nov 2022
Polygon, an Ethereum-based full-stack scaling solution bringing mass adoption to the Ethereum platform, today announced imToken's iOS and Android wallet now fully supports Polygon — making it easier to build on, and connect to the Polygon DeFi Ecosystem.
Polygon has one of the largest number of crypto exchange and wallet users outside of Ethereum with its Binance Exchange Wallet, Trust Wallet, Coinbase Wallet, Huobi Wallet and OKEX Wallet support. Thanks to Polygon integration, users can utilize top DeFi bluechip dApps including Sushiswap, Curve, Aave, and Balancer at a low cost.
This newfound imToken support will allow users to securely access their digital assets, participate in dApps on Polygon, and easily manage their decentralized finance portfolio and NFTs on Ethereum – all in one place. 
The latest version of imToken allows Polygon users to keep an eye on token prices and their asset balances, including those on Aave, QuickSwap, Curve, and SushiSwap, and even NFTs on OpenSea, from inside their wallets. Similar to the browser wallets they're accustomed to, users can also effortlessly manage, send, and receive tokens. Additionally, users can access Polygon's hundreds of Dapps without ever leaving their imToken wallet. 
Since April Polygon's total value locked (TVL) surged from $1 billion to nearly $9 billion. 
Moreover, despite the broader DeFi market plunging in June, Polygon's TVL has risen exponentially, capturing some of the decentralized exchange volumes of competitors, including Binance smart chain (BSC), per a Messari report.
The growing market share of Polygon suggests there's an increasing demand for decentralized applications on faster and cheaper blockchain solutions. 
Polygon's Ethereum scaling solutions have continued to witness widespread adoption, with the protocol now boasting 450-plus dApps, ~350M transactions, and 13.5 million-plus unique users. The integration with imToken's decentralized wallet aims to further streamline DeFi access and adoption. 
Sandeep Nailwal, Co-Founder of Polygon, said: "Polygon has experienced impressive growth in the US and UK," cofounder Sandeep Nailwal said. "But our goal is to become a global leader. In line with our mission, Polygon's integration with imToken will allow us to gain a strong foothold in Asia now that users are just a few clicks away from accessing our cutting-edge features and Dapps.
"Together, Polygon and imToken will work to unlock Ethereum's potential to become the fundamental settlement layer of Web 3.0. With Layer 2 scalability, Ethereum 2.0 will become more scalable than it is today, enabling faster transactions, lower costs, and higher throughput."
Backed by billionaire entrepreneur Mark Cuban and adopted by the likes of NFT artist Beeple, legendary gaming studio Atari, and NFT marketplace Opensea, the Polygon team recently launched Polygon Studios, an NFT-centric gaming hub designed to facilitate seamless access for traditional game developers to integrate blockchain and NFT elements into their platforms.
Providing fast, easy and economical technology and adding imToken integration, Polygon brings the world to Ethereum and Web3 and takes its NFT and DeFi offerings to the next level.