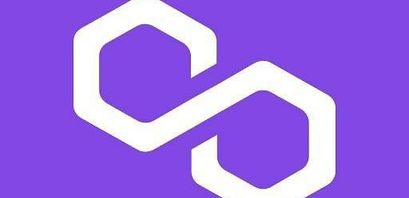 Teller Finance Migrates 2,200 NFTs to Polygon Following $11M Sale

Staff Writer
Last updated 30th Nov 2022
Following a successful alpha launch, Teller Finance, a money market protocol for risk underwriting and undercollateralized lending, has deployed its mainnet on Polygon, a framework for building and connecting blockchain networks. Effective immediately, users can make deposits and fund liquidity pools within Teller's Polygon mainnet. Teller's protocol is also live and available to use on the Ethereum mainnet.
Polygon is the fastest growing blockchain with high speed and low gas infrastructure. Polygon already works with the majority of today's top blockchain-based Web 3.0 games and NFT projects, including Decentraland, Opensea, Sandbox, Somnium Space, Decentral Games and has five times more gaming and NFT dApps than any other chains outside of Ethereum mainchain at around 300. Therefore, the decision for Teller Finance to deploy 2,200 NFTs on Polygon came naturally.
In March, Teller Finance launched its Fortune Teller NFT initiative within its mainnet Alpha. The Fortune Teller system unlocked a way to supply liquidity to the protocol and reward early community members while simultaneously offering a unique access mechanism for Alpha participants to gain immediate access to unsecured loans by staking their NFTs. 
Fortune Teller NFT sales in March generated 5,096 ETH from more than 1,300 unique buyers. Thanks to the mainnet migration, holders of the Fortune Teller NFTs will be able to seamlessly bridge their NFTs from Ethereum to Polygon to begin staking their NFTs, receive their base loan value, and extract loans without the cumbersome gas fees.
"Teller wants to remain blockchain-agnostic and compatible with the Ethereum Virtual Machine (EVM), but addressing immediate network issues with Ethereum is pivotal to achieving our mission," said Ryan Berkun, CEO of Teller. "That said, the overall success of DeFi is still intimately tied to the network effect of Ethereum. Ethereum scaling solutions, like Polygon, allow projects like ours to quickly port Ethereum solutions onto a scalable network that solves many of our concerns around network costs and rising gas fees. Moreover, the Polygon network is still nested within the Ethereum environment, and transactions are secured on the Ethereum blockchain"
Polygon has become one of the most popular Ethereum scaling solutions due to its high speed, low transaction cost, and network composability. In the past month alone, Polygon's daily transactions increased from 1.5 million to 7.5 million according to PolygonScan — five times the daily transaction volume of Ethereum. Despite the Polygon network facilitating more transactions than Ethereum over the past two months, Polygon users spent just $12,000 on transaction fees per day, compared to the nearly $4 million spent by Ethereum traders. As a result, the Polygon network currently hosts more than 350 projects and counting. 
"We are happy to help Teller deploy on Polygon and assist its team as they accelerate the development of DeFi applications on our network. Additionally, we anticipate this partnership with Teller will be a catalyst for joint initiatives moving forward," said Sandeep Nailwal, cofounder of Polygon.
To migrate Fortune Teller NFTs to Polygon and begin staking, borrowing, or lending on Teller's Polygon mainnet, visit teller.finance.