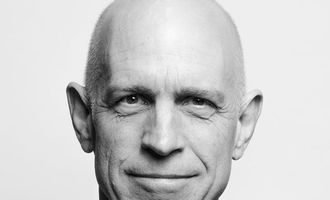 OriginClear Wants to Solve Our Water Treatment Problems

News Desk
Last updated 5th Aug 2022
Riggs Eckelberry is leveraging his experience as a tech entrepreneur to help solve the world's water problem. Mr. Eckelberry is the chairman and CEO of OriginClear, a company democratizing water investment by connecting investors to water projects through a two-level cryptocurrency system consisting of consensus and dividend-paying tokens.
The world has a series of water problems, with only an estimated 20 per cent of it treated, Mr. Eckelberry said. In the developed world, water treatment problems are increasingly being offloaded down to municipalities but they are not getting a corresponding funding increase to help them pay for them.
Enter OriginClear, which installs water treatment systems on site for farms, trailer parks, commercial operations, retail establishments and housing developments. Wastewater and sewage get treated, with the water being returned to the aquifer or sewer system, and the sludge stored for removal. That satisfies the growing demand from municipalities that wastewater producers only return treated water to their systems.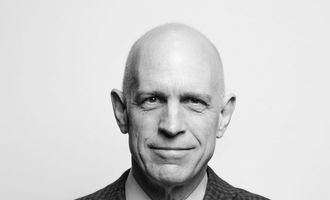 OriginClear provides a line of compact, on-site, point-of-use advanced water treatment and conveyance products such as advanced purification systems that are skid, rack mounted and containerized, for reverse osmosis, ultrafiltration, media filtration, disinfection, water softening, ion exchange and electrodeionization (EDI). They can be combined as needed in small to medium commercial and industrial applications, and custom-build projects. The key, Mr. Eckelberry said, is they are "instant infrastructure" that can produce quick results, as opposed to government-led projects which can take years to get off the ground if they ever do. This is not an area where we can expect government leadership because recent history shows it to be lacking.
OriginClear has a water on demand capital fund where people can invest assets that can be leveraged to build systems where OriginClear retains ownership. By installing a ready-to-use system, it saves people time developing one of their own for the few who would be interested in doing such a thing. For those not in the water treatment business but who want to be environmentally more sound in their practices, this is an ideal solution, Mr. Eckelberry believes.
"People are willing to pay more if they get the total outsourced solution," Mr. Eckelberry said, while adding there are 50 projects waiting to be funded by investors.
One completed project is a car dealership near Pittsburgh that relocated to an area off the sewage grid. OriginClear installed a closed-circuit blackwater system that allows the dealership to use the treated water for its sprinkler systems. A trailer park in the southeastern United States installed a Pondster next to its sewage lagoon to separate water from sewage and related mass to produce a more aesthetically pleasing solution.
"The constant is people are very sanitation aware these days," Mr. Eckelberry said. "It means something to have the water be good not just in that little bottle on the dresser but everywhere."
The system of allowing advocates to have a say in which projects get funded is also very timely for this age as people become more aware.
"You want to engage people," Mr. Eckerlberry said. "People feel the need to get involved."