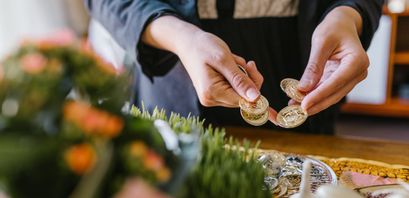 Centre forms a new team to work on a global network of stablecoins

Jinia Shawdagor
Last updated 5th Aug 2022
Circle and Coinbase-founded Centre, the group behind the USDC stablecoin, has created a new team to spearhead its global expansion. A press release unveiled this news today, noting that the team comprises six individuals. Reportedly, this team's primary task will be creating a global network of stablecoins.
According to the news release, three team members are C-suite executives. These are John Shipman as the team's Chief Commercial Officer, Mark duBose as the Chief Risk and Compliance Officer, and Beth Zolkind as the Chief Financial Officer. Chad Richman is the Chief Counsel, and Jessica Gardner is the Business Operations Manager. Finally, Kevin Mills is the Graduate Project Manager.
The publication further disclosed that the team members previously worked at leading organizations, such as PwC Australia, Circle, Robin Hood Foundation, Fenwick & West, and Clearfield Capital.
Commenting on these appointments, Centre's CEO, David Puth, said,
We assembled this team to ensure we have the right balance of talent to allow us to drive significant growth while maintaining the highest standards of integrity, compliance and trust.
He further noted that this team would help the company with its plans to develop a global network of stablecoins. According to him, the Centre has been working on forging strategic partnerships overseas. Through these partners, Puth believes the firm is well-positioned to connect interoperable stablecoins similar to USDC in other countries.
Plans involving Europe, Asia, Africa
Puth added that the Centre is planning to launch stablecoins pegged to various fiat currencies. To achieve this, the company is planning to collaborate with financial services and payment processing firms. He disclosed that the Center's concentration is on African and Asian markets, which can embrace stablecoins for payment with little friction and little cost. Although he did not delve into details, Puth said the company plans to onboard new members later this year.
As for the firm's activities in Europe, Puth said the Centre is working with several partners. He added that these efforts will potentially facilitate the launch of two stablecoins in the region. As a result, the company is planning to double its European team by adding seven new members in the next few months.
The Centre's expansion plans will also involve launching USDC on more blockchains, including Layer 1 and Layer 2 networks. Additionally, the firm seeks to incorporate USDC into the non-fungible token (NFT) space. Per Shipman, the company is exploring creating the underlying infrastructure that would enable the seamless trading of NFTs on marketplaces.
This news comes as USDC continues performing commendably. Since December last year, the coin's supply has swelled nearly tenfold. With a market cap of $27,241,221,913, USDC is now the second-largest stablecoin and the ninth-largest cryptocurrency.
Jinia Shawdagor
Jinia is a fintech writer based in Sweden. With years of experience, she has written about cryptocurrency and blockchain for renowned publications such as Cointelegraph, Bitcoinist, Invezz, etc. She loves gardening, traveling, and extracting joy and happiness from the little things in life.