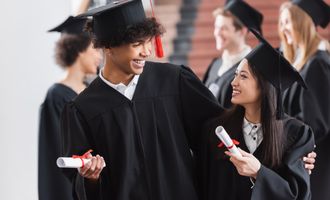 Bitcoin for Education? These are the Universities that are Accepting Cryptocurrency as Payment

Crispus Nyaga
Last updated 12th Apr 2022
Cryptocurrencies are going mainstream. In the past few months, demand for Bitcoin by institutional investors has jumped while Coinbase has become the first crypto exchange to go public. 
Similarly, more companies like MicroStrategy, PayPal, and Square have all invested in Bitcoin. And El Salvador has become the first country to make Bitcoin its legal tender while companies like Walmart and Amazon are actively hiring new blockchain executives.
As a result, the blockchain ecosystem has grown substantially, with the Decentralized Finance (DeFi) total value locked (TVL) jumping to more than $90 billion. The total market value of non-fungible tokens (NFT) rose to more than $2 billion in the first quarter. 
Therefore, many entities have started accepting cryptocurrencies. The most high-profile firm to accept Bitcoin was Tesla. Recently, McDonald's started supporting Bitcoin in El Salvador. 
At the same time, institutions of higher learning like universities and colleges have introduced blockchain-related courses. Other universities have gone a step ahead and started accepting Bitcoin altogether. Most of the universities accepting Bitcoin are outside the United States, a country that has been relatively slow in adopting cryptocurrencies.
American University of Paraguay
The American University of Paraguay is a leading private university with more than 17,000 students from around the world. In a statement in the second quarter, the university said that it will allow students to pay their tuition fees using select cryptocurrencies like Bitcoin, Ether, and XRP.
The management cited the need to be accommodative to students preferring these digital currencies. It also said that it will store its cryptocurrencies and assess when to convert them into fiat currencies. The decision came as Paraguay considers whether to follow El Salvador's footsteps and make BTC a legal tender.
Lucerne University of Applied Sciences
Lucerne University of Applied Sciences is a leading Swiss university with more than 12,000 students. The university is publicly funded by the six cantons of Central Switzerland. In a statement in 2017, the university announced that it would start accepting Bitcoin for tuition. The management said:
"By accepting the bitcoin cryptocurrency, the Lucerne University of Applied Sciences and Arts is indicating its ability to disseminate knowledge on cutting-edge technologies such as blockchain, as well as its desire to gain experience in the practical aspects of this novel area."
FPT University of Vietnam
FPT University of Vietnam started accepting Bitcoin for tuition in 2017. At the time, the management cited the need to be more inclusive especially to foreign students. The management said:
"FPT University accepts for students or preparing to be students of the university to pay tuition fees in Bitcoin. In the short term, it will apply to foreign students."
It is unclear whether the university is still accepting Bitcoin after its price crashed in 2018 before rebounding in the following years.
Other universities accepting Bitcoin are Kings University in New York, the University of Nicosia, and the European University of Management and Technology.
Still, universities accepting Bitcoin and other cryptocurrencies are facing significant challenges. For one, cryptocurrency regulations in most countries are still relatively new. At the same time, while Bitcoin has matured, it is still a relatively risky medium of exchange. For example, between May and July 2021, its price crashed from more than $64,000 to below $30,000.

Crispus Nyaga
Crispus is a financial analyst with over 9 years in the industry. He covers cryptocurrencies, forex, equities, and commodities for some of the leading brands. He is also a passionate trader who operates his family account. Crispus lives in Nairobi with his wife and son.