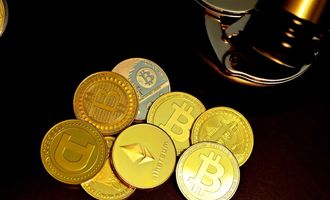 Nigeria's peer-to-peer trades on the rise despite crypto ban

Walter Akolo
Last updated 12th Apr 2022
Bitcoin trades in Nigeria have remained active because of its convenient peer-to-peer transfers. These transactions have been rising despite the Central Bank's ban on cryptocurrency transactions in the banking sector.
What are the exact numbers?
The top crypto trading platforms in Nigeria are LocalBitcoins and Paxful. Compared to January and February this year, the value of Bitcoin grew from $32 million to more than $44 million in August on these two platforms.
Most of these trades are happening on Paxful, which has 1.5 million users in Nigeria. According to Paxful's co-founder and CEO, Ray Youssef, of all the African users on their platform, 46% are between 25 and 40, whereas 41% are 18-25 years. Through their program, Paxful's Built With Bitcoin Foundation, the company has built 6 schools on the continent so far.
Reasons for Nigeria's crypto wave
Cryptocurrencies have become popular in Nigeria and other African countries for several reasons.
Users are more focused on wealth creation
The effects of inflation have affected the strength of Nigeria's Naira, prompting the country residents to look for alternative options to secure their earnings
What are the crypto regulations in Nigeria?
In February this year, the Central Bank of Nigeria (CBN) ordered that all banks close any accounts transacting with cryptocurrencies. According to the CBN letter, regulated institutions are prohibited from dealing in crypto or facilitating payments for digital coin exchanges. In addition, anyone found breaching this order will face severe sanctions.
The financial institution issued another press release to reiterate that virtual currencies are not legal tender in Nigeria. Therefore, investors and dealers of crypto are not protected by the law.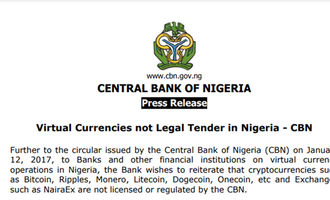 The Central Bank governor says the benefits of the Central Bank Digital Currency (CBDC) include:
Cheaper and faster remittances
Increased cross-border trade
Tax collection
Accelerated financial inclusion
Improvements in monetary policy
It will be interesting to see how the country handles this new crypto adoption.

Walter Akolo
Walter is a writer from Nairobi, Kenya. He covers the latest news on the cryptocurrency market and blockchain industry. Walter has a decade of experience as a writer.