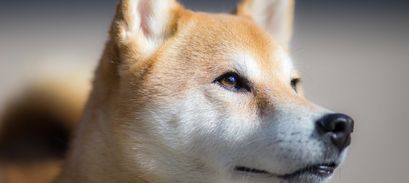 Floki price more than doubles after Musk shares photo of his Shiba Inu

Daniela Kirova
Last updated 23rd Sep 2022
When Elon Musk's Shiba Inu dog finally arrived, he didn't hesistate to share the news with his followers on Twitter, who number almost 60 million. The price of Floki Inu, a Dogecoin offshoot, increased from $0.000017 to $0.000040 in the 24 hours after Tesla CEO Elon Musk posted a photo of his dog on Twitter, according to Coin Market Cap. The positive trend did not affect Dogecoin.
What is Floki Inu?
The Floki Inu coin was created on June 28 on Binance Smart Chain (BSC). That day, the eccentric billionaire and Tesla CEO announced he would name his Shiba Inu dog Floki. Floki is unlike the original canine coin DOGE in that it's powered by proof of meme. It is a deflationary cryptocurrency that uses auto farming to rewards users for holding tokens. At the moment, Floki is only available on PancakeSwap and Uniswap.
Elon Musk is at it again
Dogecoin started as a joke, and so did Floki, it seems. Floki was launched by Dogecoin fans, who are convinced the meme coin has a future ahead of it. The official website reports that the new coin has better transaction speeds than Dogecoin, describing it as follows:
"Hyper-deflationary with an integrated smart staking system built in so more baby doge are being added to your wallet. Simply love, pet, and watch your baby doge grow."
In March, Musk tweeted that he was going to buy this breed of dog, pushing Dogecoin prices up and creating great excitement within the fan community. Recently, the original Doge meme was sold as an NFT for $4 million, then divided in pieces.
Unprecedented demand for Shiba Inu dogs
Floki isn't the only winner after the tweet. The Japanese breed itself now enjoys unprecedented demand. According to expert dog breeder Jeri Burnside, cited by Entrepreneur, there are miles-long waiting lists for the dogs:
"All my breeder friends are being inundated with requests for puppies and they have waiting lists that are miles long."
The veteran breeder warns about the risk of unethical breeding in the wake of this skyrocketing popularity, adding that Shiba Inu dogs are not as cute or as harmless as they seem:
"These are not the little stuffed animals that they appear to be. They are a smart, cunning and self-sufficient predator in a cute little package."
According to research, the breed's DNA is closer to that of wolves than to other dogs.
If you're interested in investing in DOGE, check out our guide on how to buy Dogecoin online. Alternatively, you might be interested in automated cryptocurrency trading robots such as Bitcoin Prime, Bitcoin Era and Bitcoin Code.
Daniela Kirova
Daniela is a writer at Bankless Times, covering the latest news on the cryptocurrency market and blockchain industry. She has over 15 years of experience as a writer, having ghostwritten for several online publications in the financial sector.