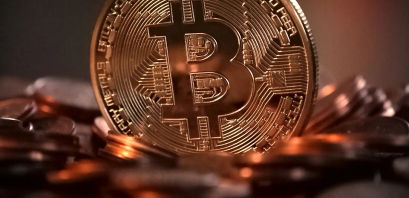 BNPL firm Zip Co introduces new product features offering ability to pay in crypto

Daniela Kirova
Last updated 30th Nov 2022
Australian BNPL (buy now pay later) firm Zip Co will allow its merchants in the US to accept Bitcoin as payment for goods and services, CoinDesk reported. Although no date has been announced, the company has firm plans to give clients the option to purchase, sell, hold, and pay in crypto using their mobile app. In July, Zip co-founder Peter Gray said the option would be available within a year.
The company is working on several crypto- and BNPL plan-based features, letting clients pay for goods in installments. At first, these features will be available only in the US, but there are plans for wider growth in the future. Zip was one of the first BNPL firms to make crypto services available to customers.
Why did Twitter's CEO buy Zip's rival for $29B?
Last month, Jack Dorsey's Square bought Zip competitor AfterPay for $29 billion in an attempt to make it a part of its existing Cash App and Seller business units. This was the largest buyout of an Australian company, resulting in the formation of a world giant in transactions. The acquisition draws attention to a popular business model, where merchants are charged a fee to offer small POS loans that clients can pay back in instalments. No interest is charged and credit checks are bypassed.
Zip launches BitcoinBack feature next year
Zip will let merchants accept Bitcoin in exchange for goods and services while making it possible for clients to convert cash rewards into Bitcoin when making a purchase through its "BitcoinBack" feature, to be introduced in 2022. According to Zip's co-founder, the native digital wallet to trade in crypto that was developed by the BNPL firm was the feature enjoying the highest demand.
Brad Lindenburg, co-founder of Zip's US subsidiary, called crypto a "revolution that his company had to be a part of" during a Retail Investor Day presentation, adding:
"The innovation of crypto today feels like the internet did in 1995. The distributed ledger is one of the most powerful concepts in fintech. We don't know exactly where this is going to land. However, every day it becomes clearer that we need to be part of this movement."
Lindenburg also assured Zip would maintain intuitive crypto functionality while remaining compliant with the relevant US, Australian, and other laws. According to a study by the company, BNPL clients were almost 70% more likely than non-BNPL clients to trade in cryptocurrency.
Daniela Kirova
Daniela is a writer at Bankless Times, covering the latest news on the cryptocurrency market and blockchain industry. She has over 15 years of experience as a writer, having ghostwritten for several online publications in the financial sector.