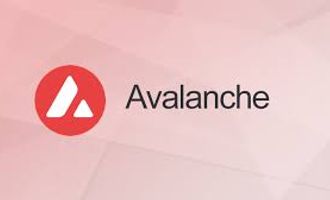 Avalanche AVAX Price Hits All-Time High

Ruby Layram
Last updated 12th Apr 2022
On Thursday, Avalanche's AVAX price reached a new all-time high at $68.89. This follows on from a number of successful months in which the altcoin has risen to challenge the Etherum network's dominance among smart contract platforms. According to the Avalanche website, the layer-one initiative is capable of achieving more than 4500 transactions per second with a total transaction completion time of less than 2 seconds. 
Since hitting a low of $32.10 on September 7, the price of AVAX has surged 111%  to reach a new all-time high. At the same time, it's 24-hour trading volume spiked 200% to $2.8 billion. Analysts have been predicting a storm in recent Avalanche price forecasts and it seems that these predictions may have been correct. 
Why the sudden price surge?
The surging price of AVAX can be put down to three reasons: The recent completion of a $230 million investment round by large capital funds, the continued migration of liquidity to the Avalanche network, and new integrations and protocol upgrades that help improve the user experience. 
Big funds backing AVAX
AVAX's price surge on Thursday came after the announcement that a number of big funds, including Polychain Capital, Three Arrows Capital and Dragonfly Capital, took part in a funding round for the project. $230 million was raised overall and these funds mark the largest investment into the Avalanche ecosystem to date. Larger players are starting to take an interest in the Ethereum competitor. 
Migration of liquidity to the Avalanche network 
Another reason that could explain the surge in AVAX price is the continual migration of assets from networks like Ethereum to Avalanche to participate in its growing decentralised finance ecosystem. 
Evidence of such migration can be found by looking at the TVL data provided by Defi Llama, which shows that Avalanche's TVL has been growing since August 19 and reached a new record high of $2.17 billion on Thursday. 
New integrations and protocol updates
A third reason behind the AVAX surge has been a number of partnerships and integration announcements that have excited investors and created talk around the project. Since the announcements, the Avalanche NFT ecosystem has seen a rise of interest, mainly thanks to a partnership with sports card company Topps. Topps have recently released their own Inception NFT digital collectibles series on the network. 
The market conditions for AVAX have been positive for some time. There is currently a vote underway in the Aave community to see if investors want to see Aave launch on the Avalanche network. If this vote is approved, we could see a further increase in TVL on Avalanche, as assets held in Aave on Ethereum could be moved across to Avalanche. 

Ruby Layram
Ruby is a writer for Bankless Times, covering the latest news on the cryptocurrency market and blockchain industry. Ruby has been a professional personal finance and investment writer for 2 years and is currently building her own portfolio of altcoins. She is currently studying Psychology at the University of Winchester, specialising in Statistical analysis.