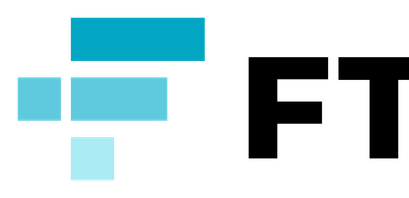 FTX Digital Markets secure Bahamian license; Appoints Ryan Salame as CEO

Jinia Shawdagor
Last updated 15th Dec 2022
FTX Digital Markets, the Bahamian subsidiary of FTX Trading Limited, the company behind renowned crypto exchange FTX.com, has registered with the Securities Commission of the Bahamas. The parent company unveiled this news via a press release earlier today, noting that FTX Digital Markets can now operate in the country as digital assets business. Reportedly, the FTX Digital Markets will function under the Digital Asset Registered Exchanges Bill (DARE Act).
According to the news release, the modernized DARE Act creates a full regulatory framework for crypto activities. On top of this, the bill offers digital assets a world of new opportunities. As such, FTX Trading Limited believes that this Act will let it grow in a compliant way.
Commenting on this bullish development, FTX Trading Limited's CEO and founder, Sam Bankman-Fried, said this expansion through the DARE Act helps FTX commit to offering its clients a safe, trustworthy, and compliant exchange. He added that FTX is devoted to maintaining a close working relationship with local regulators. Through this relationship, Bankman-Fried believes the exchange can help financial watchdogs implement a comprehensive regulatory framework that promotes the expansion of the budding crypto industry.
FTX Digital Markets appoints Ryan Salame as CEO
By establishing in the Bahamas, FTX Digital Markets has helped FTX Trading Limited expand its global reach. Ryan Salame, the former Head of OTC at Alameda Research, has joined FTX Digital Markets as its CEO. His role will include leading the organization's local projects.
Happy to be part of FTX Digital Markets, Salame said,
I'm excited to plant the flag for FTX in The Bahamas. The relationship we have fostered with local regulators culminating with us being authorized under the framework offered through the DARE Act, gives me confidence that we'll be able to work closely with regulators to make sure our offerings are compliant in multiple jurisdictions.
Before setting up headquarters in Nassau, Bahamas, FTX Digital Markets had formed a team of Bahamian and international partners, which worked with the Securities Commission of the Bahamas to get it registered. Allegedly, plans are underway to hire Bahamians to take up key roles in vital sectors, including finance, marketing, and software. Through this initiative, FTX seeks to offer local talent a chance to grow together.
This news comes after FTX Trading Limited announced that the Gibraltar Financial Services Commission (GFSC) granted its subsidiary, Zubr Exchange Limited, a license. Reportedly, this license allowed the subsidiary to operate as a distributed ledger technology (DLT) provider.
Jinia Shawdagor
Jinia is a fintech writer based in Sweden. With years of experience, she has written about cryptocurrency and blockchain for renowned publications such as Cointelegraph, Bitcoinist, Invezz, etc. She loves gardening, traveling, and extracting joy and happiness from the little things in life.