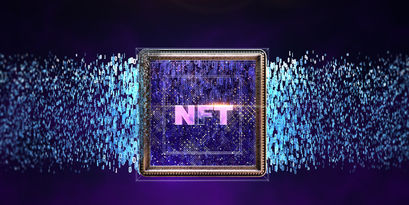 NFT startups Dapper Labs and Sorare secure $930M in one week

Jinia Shawdagor
Last updated 30th Nov 2022
The craze in the non-fungible token (NFT) space is still on after two sports-oriented startups raised $930 million this week. Sorare, a French startup that developed an NFT-based fantasy soccer platform, came first on Monday after completing a Series B funding round that saw it net $680 million. This investment round saw the company's valuation increase to $4.3 billion.
Reportedly, the company plans to use the raised funds to expand to new sports starting 2022, open an office in the US, expand its team, and invest in marketing campaigns. At the moment, Sorare has joined hands with 180 football clubs in the world, including clubs like Real Madrid, Liverpool, and Juventus. With the obtained funds, the company also plans to expand partnerships with professional sports organizations.
The funding round was spearheaded by SoftBank, Atomico, Bessemer Ventures, D1 Capital, Eurazeo, IVP, and Liontree. These investors joined previous investors, such as Benchmark, Accel, and Partech, which invested in the company's Series A funding round in February 2021. On top of these firms, individual investors like Reddit co-founder, Alexis Ohanian, and football players, such as Gerard Piqué, Rio Ferdinand, Antoine Griezmann, and César Azpilicueta, also took part in the funding round.
Commenting on the success of the funding round, Sorare's co-founder, and CEO, Nicolas Julia, said,
We are thrilled by the success we have seen so far, but this is just the beginning. We believe this is a huge opportunity to create the next sports entertainment giant, bringing Sorare to more football fans and organisations, and to introduce the same proven model to other sports and sports fans worldwide.
The company generates revenue by issuing new cards on its platform, which runs on Ethereum. Players then purchase these cards and add them to their collection. Additionally, they can manage a squad of players and earn points based on real-life performances.
Dapper Labs nets $250 million
Dapper Labs, the firm behind popular basketball NFT game platform NBA Top Shot raised $250 million in a new funding round. Led by Coatue Ventures, the funding round brought the company's valuation to $7.6 billion. Other companies that invested in Dapper Labs included previous investors, such as a16z, GV (formerly Google Ventures), and Version One Ventures. There were also new investors like venture capital firm BOND, and Singapore-based wealth fund GIC.
Similar to Sorare, Dapper Labs sells digital cards, which are registered as unique tokens on a blockchain. The NFTs depict monumental moments in the basketball world, which are licensed by the professional basketball league. The company also developed a blockchain network dubbed Flow, which seeks to boost scalability and practical use cases, such as hosting NBA Top Shots.
Explaining why Coatue Ventures, has been an ardent supporter of Dapper Labs, the company's Chairman Dan Rose said,
We think Dapper Labs is a leader in the space at the infrastructure level with the Flow blockchain and at the application layer with NBA Top Shot.
He added that the company is impressed by the strong leadership and vision of Roham Gharegozlou, the CEO of DapperLabs. He added that the company could not be happier to deal with the DapperLabs' team.
Jinia Shawdagor
Jinia is a fintech writer based in Sweden. With years of experience, she has written about cryptocurrency and blockchain for renowned publications such as Cointelegraph, Bitcoinist, Invezz, etc. She loves gardening, traveling, and extracting joy and happiness from the little things in life.