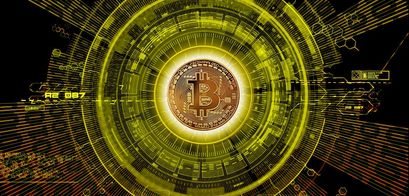 Chamath Palihapitiya, billionaire venture capitalist: Bitcoin has replaced gold

Daniela Kirova
Last updated 15th Dec 2022
Chamath Palihapitiya, CEO of Social Capital and billionaire venture capitalist, discussed the Bitcoin vs. gold paradigm during CNBC's Delivering Alpha conference, stating that the precious metal's heyday as the most valuable asset of all is over. He said:
I can pretty confidently say that bitcoin I think has effectively replaced gold. And it will continue to do so. And so that market cap is just going to grow.
While he didn't predict a target price for the benefit of those purchasing large amounts of Bitcoin, he had forecast it would reach $200,000 earlier this year. In his opinion, the timetable for this could be anywhere from five years to a decade. At the time of publication, Bitcoin is changing hands at $43,359.11 after reaching $50,000 in early September.
Bitcoin as a hedge against inflation?
The billionaire believes inflation will continue to increase. In his search for assets that are natural inflationary hedges, he's looking for protection from hypergrowth. Non-correlated and cash-generative assets are the best protection. Bitcoin is an example of the former.
However, the flagship crypto did not serve as a hedge during the Evergrande crisis. The China-based property developer's debt issues shook the stock market and brought the Bitcoin price down. Investors fled to gold and fixed-income securities, escaping from stock and cryptocurrency holdings on exchanges.
Solana will keep growing dynamically
Palihapitiya supports the Solana blockchain, which competes directly with Ethereum, the second-biggest market cap cryptocurrency. At present, Solana is the seventh-biggest cryptocurrency based on market cap.
1
Minimum Deposit
$50
Exclusive Promotion
More than 3,000 assets, including currencies, stocks, cryptocurrencies, ETFs, indices and commodities
Buy crypto, or trade cryptocurrencies via CFDs
This ad promotes virtual cryptocurrency investing within the EU (by eToro Europe Ltd. and eToro UK Ltd.) & USA (by eToro USA LLC); which is highly volatile, unregulated in most EU countries, no EU protections & not supervised by the EU regulatory framework. Investments are subject to market risk, including the loss of principal.
Bitcoin up, gold down
Looking at the Bitcoin price y/y, it's up for September despite being far from its highs in April. Its price has increased by 24% so far this year. In comparison, the price of gold has dropped by about 7% in the same period.
While Palihapitiya didn't commit to a price prediction, he stated that he expected it to get "very big," adding that we must turn our focus to it. He went on to compare Bitcoin to the web, which is so hard for legislators to control:
I think it's very hard to kill. It's completely headless. It's entirely peer-to-peer. I think that's both scary and exhilarating.
Orlando Bravo, co-founder of private equity firm Thoma Bravo, joined Palihapitiya in his bullish sentiment on Bitcoin at the Delivering Alpha event. He shared that he owned Bitcoin too.  
Daniela Kirova
Daniela is a writer at Bankless Times, covering the latest news on the cryptocurrency market and blockchain industry. She has over 15 years of experience as a writer, having ghostwritten for several online publications in the financial sector.